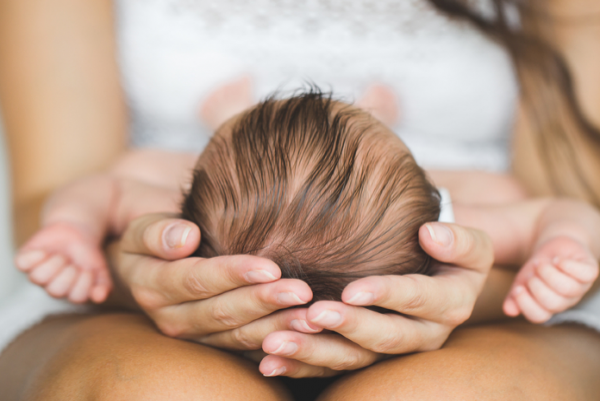 A woman who suffered nine miscarriages and an ectopic pregnancy has turned to crowdfunding for help to conceive a child.
Scotland native Pamela Mackenzie, age 36, has been trying to start a family with husband Ian for 17 years. However, she has suffered a world of heartache up to this point.
Pamela was diagnosed with Polycystic Ovarian Syndrome (PCOS) in her early teens, and was informed that she may have trouble trying to conceive naturally.
According to local media, Pamela suffered her first miscarriage at the age of 21, and went on to endure an ectopic pregnancy at age 25.
Pamela and Ian have already undergone two rounds of IVF, and are desperate to go again. However, they will have to fund it themselves.
As Ian's cousin, Kerry Proudfoot, explained on a GoFundMe page (link here): "The NHS guidelines changed in April to allow couples in Scotland three cycles of IVF.
"They [Pamela and Ian] started IVF treatment in 2012, and had two cycles of IVF. They say only new patients are entitled to three."
Kerry feels that this is 'unfair' on her family as well as other couples in their position, and so has turned to crowdfunding in a bid to raise the £6,000 they need.
"They don't have money for private treatment. I am trying to help them by setting up this fund, as they have nowhere to go for help," she explained.
"They both still desperately long to be parents and have so much love to give a child.
"Any money that we raise will towards treatment for them both, and if we raise anything over what we need, we will donate this money to an infertility charity."
In an interview with The Scotsman, Pamela said that all she has ever wanted is to be a mother, and she is not willing to give up on her lifelong dream.
"I'm determined to keep trying, because there's something in me that just wants to keep fighting to try and get pregnant and have a kid," she said.
"Every time I think about giving up, I end up keeping going. I just think that, until I've tried everything possible, I don't want to give up."
We're wishing Pamela and Ian all the best with the journey ahead.