Alec Baldwin has been charged with involuntary manslaughter, a New Mexico district attorney has decided.
The charge has been brought against the 64-year-old actor following the death of cinematographer Halyna Hutchins in October 2021.
Baldwin had been on the set of the Western drama Rust, and was firing what he believed to be a 'cold gun' when 42-year-old Hutchins was shot and later killed. The bullet also injured writer-director Joel Souza in the shoulder.
Prop armorer Hannah Gutierrez Reed has also been charged with involuntary manslaughter. Meanwhile, the person who handed Baldwin the gun, assistant director Dave Halls, has already accepted a suspended sentence and six months of probation for negligent use of a deadly weapon.
"If any one of these three people - Alec Baldwin, Hannah Gutierrez Reed or David Halls - had done their job, Halyna Hutchins would be alive today. It's that simple," prosecutor Andrea Reeb said today in a statement.
"The evidence clearly shows a pattern of criminal disregard for safety on the Rust film set. In New Mexico, there is no room for film sets that don't take our state's commitment to gun safety and public safety seriously," the lawyer added.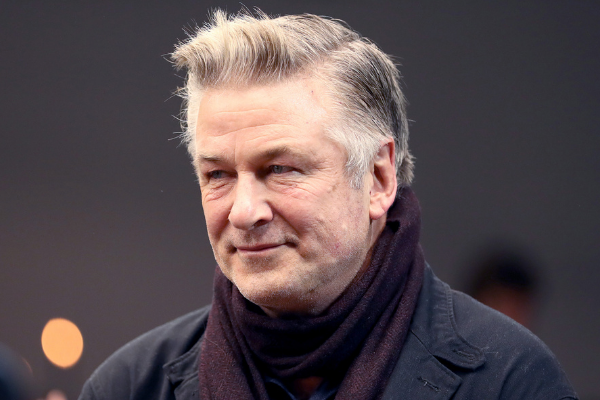 Baldwin and Reed's charges will be filed before the end of the month. It is expected that a preliminary hearing will be held within the next two months, to allow the prosecution to present their case, before the judge decides if a trial should go ahead.
In October of last year, Baldwin confirmed that he and the other producers of Rust had agreed a settlement with Hutchins' family, and that her widower, Matt, would join Rust as an executive producer.
Baldwin had previously said that he had hoped to resume filming on Rust at some stage this month, but it seems that plans to complete the unfinished film have yet to be agreed.