Ballymaloe trained chef, Fiona Staunton's six-week virtual cooking course aims to alleviate symptoms of menopause and perimenopause in women and improve their day-to-day lives through educated meal plans and nutritional recipes that the whole family will enjoy. The 90 minute sessions will run every Wednesday evening from April 27th with recording options available. The virtual menopause cooking programme is one of many online series run by Fiona's Food for Life.
In this course, Fiona will combine her 30 years of experience, client feedback from previous sessions, along with her own personal experience as a mother of two who underwent early medically-induced menopause to educate women on the power of nutrients and a balanced diet in relief from perimenopause.
The menopause affects over 50% of the population. Not only does it affect women directly, it also impacts on their family, friends and colleagues. There are over 34 different symptoms of perimenopause and menopause and every individual experiences these differently. Perimenopause can start in your mid-30s and is a time where menopausal symptoms like joint pain, fatigue, hot flushes, insomnia, weight gain, loss of libido, mood and swings, brain fog can begin, Fiona's course may help alleviate some of these symptoms.
In the space of only six weeks, Fiona will share every hint, tip, and nugget of knowledge in her arsenal during this virtual cookery course. Each week will include an online cooking demonstration with a focus on one nutritional aspect with at least 3 dishes cooked in real time, plus new recipes and dietary suggestions aimed at alleviating the stresses of menopause. You will receive a cookery book of over 75 recipes and weekly meal plans, recipes and shopping tips for six weeks.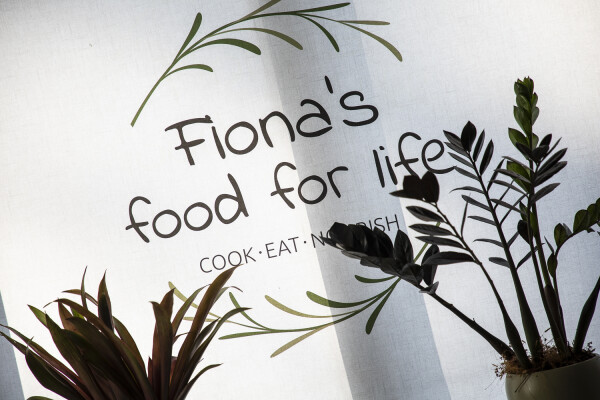 On the course, Fiona said: "I'm running a live online programme but will convert it to a fully online format to help more women 35 plus set themselves up in perimenopause and thrive through menopause, through simple, tasty, nutritious meals that are easy to make. I will teach them how to find the essential nutrients in the food around us and how to prepare it in a practical, time efficient manner. This course will make cooking good food uncomplicated!"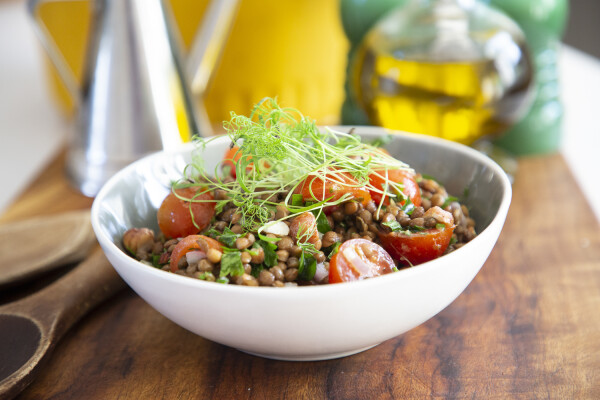 "My menopausal experience was like falling off a cliff, I experienced various symptoms overnight rather than a gradual experience most people would have. I believe that a clear understanding of how diet affects the start of natural menopause can be very beneficial to women. If you eat the right nutrition and make some lifestyle adjustments, surround yourself with information to spot the symptoms then you will be better armed than just landing in it!" Fiona said.
'Fiona's Food For Life' launched 2017 with the slogan 'Cook, Eat, Nourish'. Fiona launched a series of in-person and virtual demonstrations to create healthy treats and to take the hassle out of home-cooked meals for the whole family. 'Fiona's Food for Life' also hosts the Podcast 'Cook Eat Nourish' where she interviews key researchers and professionals in the world of food and diet. Guests include Darina Allen, Rory O'Connell, Caroline Gray, and nutritional therapists.
Below please find further detail on what Fiona's Food for Life Menopausal Cookery Course will cover:
Week 1 - Eat for your brain health - Whole grains, omega 3 oils, water and green vegetables
Week 2 - Eat for inflammation & joint stiffness - Quality fats like nuts, seeds & olive oil can reduce inflammation and help our joints
Week 3 - Eat for mood - The gut brain connection is a new and fascinating field of study. Probiotic and prebiotic foods can all help your gut health
Week 4 - Eat for immunity - Spices, prebiotic fibres, zinc, selenium & Vitamin D will help with immunity.
Week 5 - Eat for your heart health - Nuts, legumes, seeds, oily fish and coloured veg can improve cardiac health.
Week 6 - Eating & living for ultimate health for the whole family - A balanced diet of whole foods and focus on the other pillars of health: sleep, exercise, relaxation will help the whole family
Each cookery session is run in an intimate live virtual environment, participants can submit questions prior via email or in the chat of the live zoom session, videos on or off is your choice. There is a section of the e-book available to print each week if you wish to write notes on a hard copy! A printed version of the e-book is available from Fiona's printing partner if this is of interest
The course will be broken up over six weeks starting with each live session running at 8pm Wednesday evenings from April 27th with prices starting at €279. Recordings will be made available for each session for those who cannot attend live. Each course package includes:
Six online cookery demos
Weekly meal plans, recipes & shopping tips for six weeks
An e-book with over 75 recipes!
All courses are on sale now at www.fionasfoodforlife.ie.