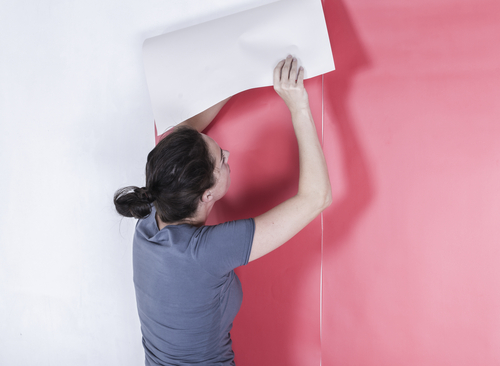 With the fear of running out just as we reach the last wall, we are forever buying more wallpaper than needed leaving us with half a roll or more of used paper.
However, before you throw it out, there are plenty of others uses for it.
Cover a table top
Cover a plain looking table top with some wallpaper and cover with glass for a stylish upgrade.
Spruce up a cabinet
If you have a cabinet in the home that is looking a little tired, spruce it up by putting a sheet of paper behind the shelves.
The front of your chest of drawers
Why put strips of the paper onto the front of your chest of drawers.
Create panels
Paper a large piece of wood with any leftovers and hang it up in the home for a stylish piece of artwork.
Frame it
For alternative ways to get colour in your home, simply frame a sheet of the wallpaper and put it in the living room. Use various frame sizes and remember, the brighter the paper the better.
Paper the inside of your wardrobe
Your wardrobe can look a little sorry for itself when you open it and it is dark and dull looking. Why not give the inside of your wardrobe a pop of colour by covering it with the left over paper.