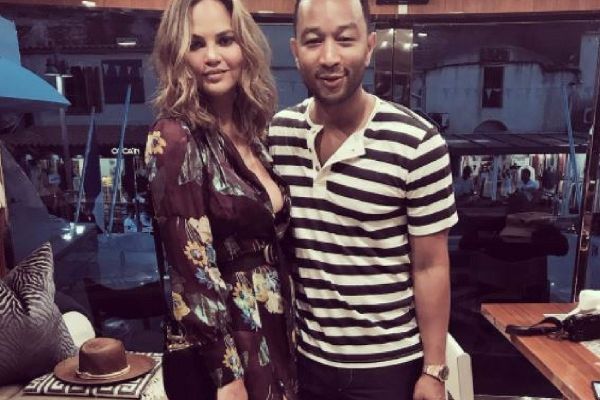 John Legend and Chrissy Teigen are never shy when it comes to declarations of love and eleven years after they first met, they're still as loved-up as ever.
John took to Instagram to share a photo of him with Chrissy celebrating the anniversary of the day they first met which coincides with their fourth wedding anniversary.
The cute snap shows model Chrissy bestowing a kiss on her beau's nose. John wrote: "Anniversa-date. Married 4 years today. Met 11 years ago yesterday. I love this woman deeply".
John is currently on his Darkness and Light tour in the UK and has brought his family along with him. The singer revealed that his tour bus has been modified with a baby changing table and a crib to make the trip comfortable for his daughter Luna.
"It's my first tour with Luna and that was a lot of fun," the Love Me Now singer said.
"There were some literally crappy situations, some diaper changes," he joked.
Reflecting on his previous tours with rapper Kanye West, he admitted this tour was "very different".
"We're all dads now," he said, adding that "so much has changed".
John also added he and Chrissy were working on a "parenting plan" to help Luna grow up to be a well-rounded young woman.
He said he wants the 13-month old to grow up to be "confident, smart, a good leader and kind and loving".
During an appearance on This Morning, the singer added that he would love for Luna to inherit his musical talents.
"I will pressure her a bit to be a singer... She has a little piano", he revealed.
The couple recently revealed they're hoping to have a second child and will be going down the IVF route again.
Chrissy told Cosmopolitan that the couple are taking some time to travel before starting IVF treatment again.
"We're going to try to have a child. This is for us to try to get in the zone of 'let's travel, let's be away together, let's see our closest friends', and then we're going to have to do something super hard, which is the IVF process, all over again," she revealed.
Best of luck Chrissy and John – we hope their baby dreams come true.