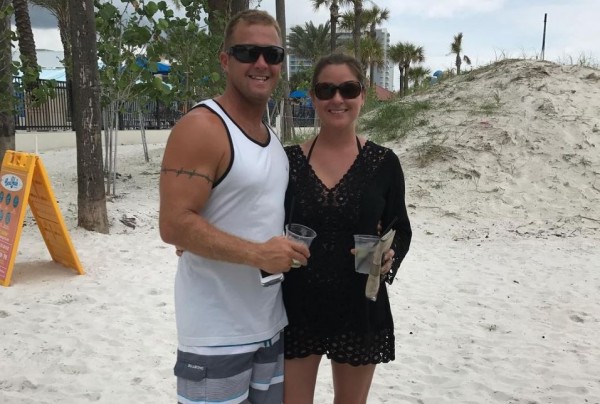 Anyone who has gone through the IVF process will know that it can be as taxing on your finances as your emotions, which is why the following post has touched so many hearts around the world.
Florida woman Laura Brafford has paid tribute to the 'army of infertility warriors' who have helped her in the most generous, thoughtful and incredible way through her IVF journey.
While these women are virtual strangers to her, known only through Instagram handles and hashtags, they came together to do something truly wonderful when she became 'panicked' by her $5K prescription quote.
After sharing her story, Laura was sent thousands of dollars' worth of unopened medication – all from these amazing strangers whom she has never met.
Taking to Instagram to pay tribute, she shared a photo of some of the medication along with an example of the kind message it came with.
"Laura, these meds got me one on the way and four more frozen babies waiting for me. I hope they bring you even more luck, happiness, and miracles. I'm so glad that I found you and can put them to good use. I'll be thinking of you and praying for you every step of the way. Please know that I am always here if you need someone to talk to, complain to, cry to, or celebrate with. Best of luck!" wrote Rosie.
"I have about $3,500 of unopened medication that these girls sent to me. Packages that not only came with no strings attached, but were filled with prayers and encouragement for our journey," gushed Laura.
"With so much being wrong with our world today, and so much heartache felt through the infertility journey, this group of women don't get enough credit for the chain of miracles they are creating every day."
She went on to thank this community of 'fiercely loyal' women 'from the bottom of her heart', for their incredible acts of generosity.
Laura has been documenting her journey, sharing individual photos of each box of medication she receives from these kind strangers, along with their sweet and thoughtful notes. The gestures have certainly not gone unappreciated.
"My #ttcsisters, family, friends, co-workers and community have shown me and Patrick a level of kindness that has left us feeling immensely blessed during a situation that I never thought I'd find blessings in," she recently wrote.
We are so touched by Laura's story – her Instagram is a truly inspirational virtual destination that everyone should pay a visit to today. We're wishing her all the best with the journey ahead.