Watching Operation Transformation or other motivational weight loss TV shows while eating is a Twix is a more regular occurrence than I'd like to admit.
If only running around after three children constituted as proper exercise. So I find myself trying to find novel ways to introduce a more regular exercise routine into my daily life and I have come to some conclusions.
1. I hate the gym
2. I don't have time for the gym
3. Sometimes a Twix helps
That's why I was delighted to chat to mother-of-four, Laura Graham about her achievements - the inspiring marathon runner decided to get up and out running when her father experienced difficulties with his health.
Six years ago Laura's dad had a heart attack and she wanted to find a way to raise funds for those living with heart and stroke complications.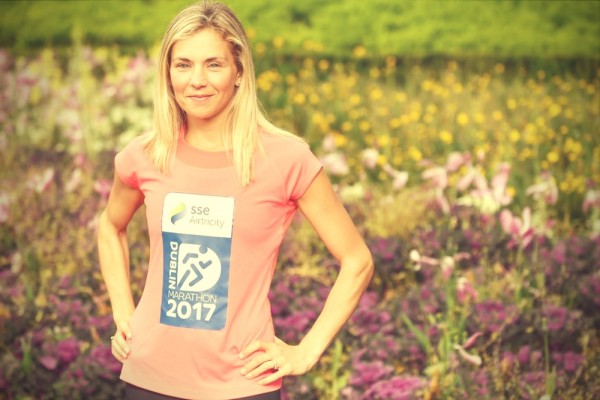 "I just felt it was time to do something - I couldn't just sit there and do nothing. I wanted to show my children how much you can achieve by deciding to put your mind to something"
This year Laura competed in the London Marathon and a week later she won the Belfast Marathon with the impressive time of two hours 41 minutes and 47 seconds.
She dedicated her win to her children, Payton, Jaden, Leila and Darcy.
Her next major challenge will be the 2017 SSE Airtricity Dublin Marathon which is on October the 29th this year and with 20 thousand entries, it has become the fifth largest in Europe.
I asked her for some advice on how to get mums motivated to exercise:
"It's about just giving it a go. To be honest, I find getting out running a great way to save my sanity when life gets hectic with the children"
Throwing on your running shoes is quick and once you get into it, very easy. You don't have to sign up to a gym membership, you can pop out for twenty minutes after the children have gone to bed (once they are with someone) or when they are at school.
Popular activities for busy mums include a Pilates class which works the core and gives your mind a 45-minute break from to-do lists or even just get out walking with the buggy. You don't have to race around - just a fast walk every day will really make a difference.
So, last week I finally talked myself into doing something to introduce more activity into my life and started cycling to and from work. It is nice with the good weather and I am really surprised at how much better I feel since I started.
If you are like me, sneaking some exercise into my daily routine is the only way I can sustain it. I arrive home relaxed and unwound with happy rose cheeks from the wind in my face.
And the best part - I can justify that Twix after dinner!