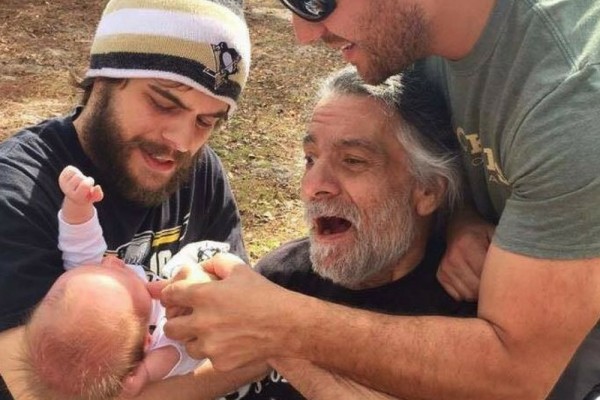 This is the amazing moment a disabled grandad meets his grandson for the very first time.
Mum Erica Courson explained that her father-in-law has Multiple Sclerosis and couldn't come and see grandson Rivers after he was born.
After waiting for an entire month, Rivers' grandad finally had a chance to meet his young grandson.
Like many MS sufferers, he has tremors in his hands and is in a wheelchair, and wasn't able to hold his grandson in his arms. But with the help of Rivers' dad Ian and Ian's brother Jeff, the grandad was able to stroke Rivers on the cheek and welcome him to the world.
Erica wrote: "The look on his face is priceless. So much love in one picture. My father-in-law surrounded by his two sons, meeting his grandson."
The tender scene melted many hearts when it was shared to the Facebook page Love What Matters.
Other people began sharing their own experiences of living with a family member with MS and how it had affected them.
One woman wrote: "Thank you so much for sharing this - my Dad passed at 59 from a heart attack and MS. He missed his first grandchild, my niece being born. I see my Dads face in yours, what a beautiful photo."
Another said: "My dad has progressive MS too and has three grandchildren and one on the way - it's always the smallest of things that can be the most precious - what an amazing moment to be cherished always, so much love in one photo."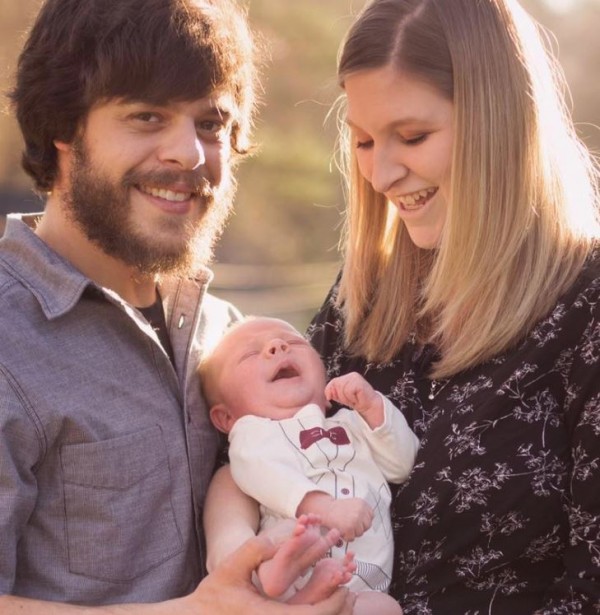 A lady named Tana commented saying: "I have a similar image on video from 12 years ago. My mom fought MS most of my life. She was like this man...in a wheel chair, but maybe worse.
"We propped blankets under her arms so she could hold her first grandchild. She died two months later."
The beautiful photo has had almost 1,000 shares and over 28K reactions from people who were touched by the gentle grandad's reaction.