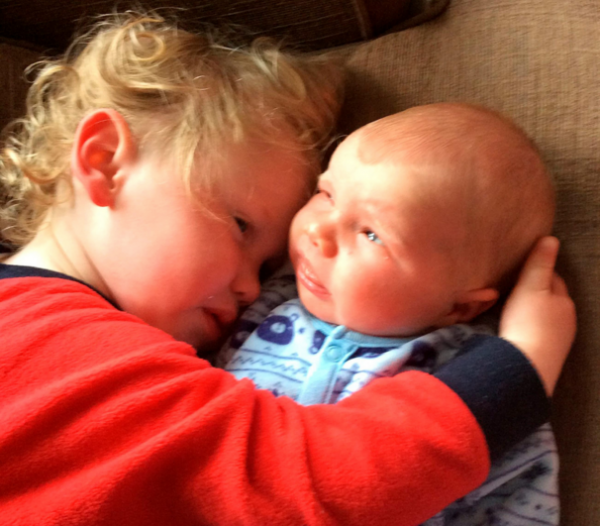 So we've heard of twins being born a few weeks apart and there's even "Irish twins" which aren't technically twins but born close enough that they get a partial title.
But even we've never heard of twins being a whole two years apart.
Rachael and Richard Best had been trying for a child for four years with no success.
Having gone through six attempts at IVF it seemed biological children were just not to be until Rachael became pregnant.
Oliver, now two years old was born 7lbs 6oz in March, 2014.
But two years later, little brother Isaac was born and the twins were together at last.
Oliver and Isaac were both conceived at the same time through IVF and are technically considered twins as they were born from the same batch of embryos.
Amazing right?
Rachael thinks the same, telling The Independent:
"They were born two years apart almost to the day, it's really extra special."
"He's sleeping fantastically and Oliver is brilliant with him." The mum-of-two said.
"It's really surreal because they are two years apart, but when I look back at photos of Oliver at Isaac's age you really notice the resemblance in them. It's quite amazing."
SHARE the story of these amazing twins.