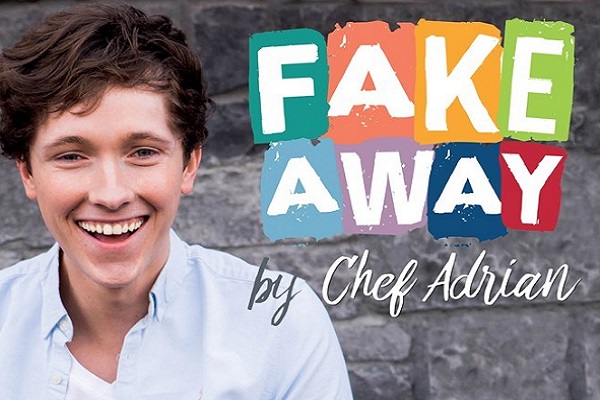 The summer holidays are just around the corner and we can't help but dream about ice-creams and barbeques. However, as much as we love indulging in sweet treats and hearty burgers, we need to remember that balance is key.
Thankfully, Chef Adrian has a book jam-packed with healthy, but tasty recipes. His book Fakeaway will introduce you to tonnes of easy recipes that are bound to satisfy your cravings.

Just like us, Chef Adrian admitted that sometimes you just can't beat a cheeky takeaway every now and again. However, forking out on some grub from your local chipper can cost a fortune, especially for us mums.
Chef Adrian wants to take the culture of the beloved takeaway to the next level – by making it healthy, affordable, and easy to make at home.

Fakeaway is Chef Adrian's ode to 'fast food made healthy', the product of his mission to ensure everyone can enjoy their favourite takeaway treats without the work, and for a fraction of the price.
This book is a must-have for lovers of good, old-fashioned flavoursome food. Each recipe has been trialled and honed to perfection by Chef Adrian, who has recreated some of the nation's favourite takeaway specials.
There truly is something for everyone in Fakeaway, whether it's Chinese Crispy Duck or Fish and Chips; Chicken Wings or the ever-popular Spice Bag that tickles your fancy.

This wonderful cookbook will save you plenty of money and the kids will never complain about dinner again.
Bon Appétit!

Fakeaway is published by Mercier Press and is available to buy here.