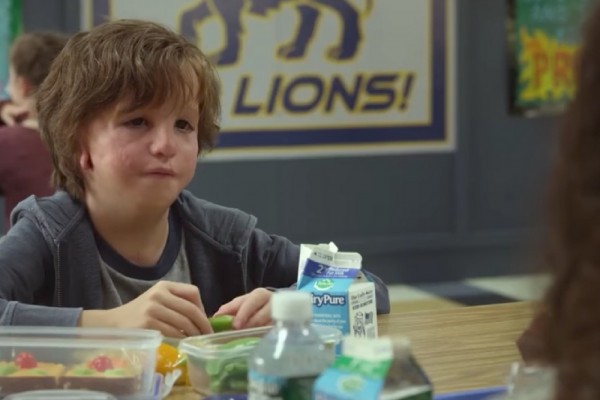 Many of you have probably been brought to tears after watching the new trailer for the movie Wonder which has gone viral.
It tells the heart-warming tale of Auggie, a 10-year-old boy with facial difference. Based on the bestseller by R.J Palacio, it's about his experience as he goes to mainstream school for the first time.
We get a glimpse into the lives of Auggie's family and watch how they deal with issues that can arise when a child looks different because of a medical condition. The film stars Julia Roberts, Owen Wilson and Jacob Tremblay as Auggie, and is expected to be released later this year.
Being fans of the book, this gorgeous trailer got us thinking how Irish children with such condition cope with the challenges of a physical condition. We were lucky enough to speak to the team at the only medical unit in Ireland that treats children with these conditions; the National Paediatric Craniofacial Centre, located at Temple Street Children's University Hospital, Dublin.
At the NPCC, specialist teams provide treatment for children under 17 who live with craniofacial conditions (affecting the head and face). They see about 100 children every year.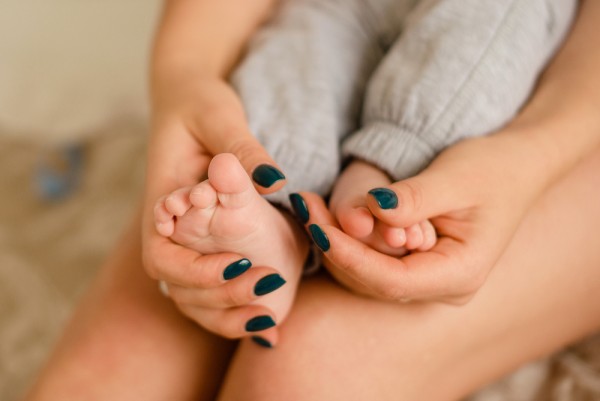 9-year-old Ella and her six-year-old brother Daryl both attend the unit here. Their parents, Donna and Cormac, kindly spoke to us about their experiences.
Ella and Daryl both have a condition called Craniosynostosis. Craniosynostosis happens when the skull plates fuse too early and the skull does not grow properly. Apart from the effect on the shape of the skull, it can cause a delay in brain development.
When Ella was born, the shape of her head appeared abnormal. After many tests, her condition was diagnosed. Donna and her baby were sent from the maternity hospital to a geneticist and then referred to the Craniofacial Clinic.
We sat down with the leading consultant at the NPCC, Mr Murray to talk to him about his work at the unit:
"We first talk the family through the course of action for the next few months, what needs to be done and what is likely to happen after an operation. Every child is unique and so it is not always clear how they will develop following an operation or how their condition will affect them as they get older. Problems with hearing, sight, and jaw and teeth growth could be a possibility in the future. But we guide families through all possibilities and answer every question they have".
Little Ella had her first surgery in 2008, when she was just eighteen months old. Donna and Cormac say those eight hours in the waiting room waiting for news of their daughter was very emotional:
"We are not holy people, but we actually went into the church in the hospital, just sitting and thinking. It was a horrible time". They spent the next 10 days in hospital with Ella, sleeping on the pull-out mattress beside her, constantly checking on her.
Their son, Daryl had surgery at just 14 months old. After having gone through the process with Ella, both parents felt a little more experienced with the after-care of the surgery. Mr Murray discharged Daryl just three days after operating.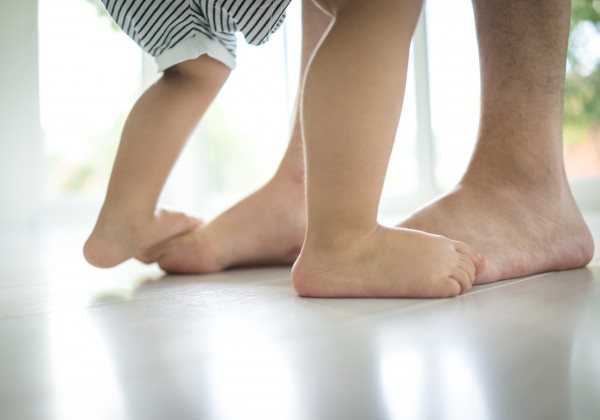 Donna and Cormac say it was difficult seeing their babies go through so much:
"With all of the craniofacial surgeries, their eyes were swollen shut for a few days post-op. They were fitted with drainage tubes coming from their heads and eventually had a scar. Because it is such a visible recovery, the worry is inevitable."
Donna remembers that Daryl was a little clingier than his sister so she was forced to put down the railings and lie in the hospital cot beside him (something we can all relate to as parents).
So, what exactly is a craniofacial disorder? Dr Murray explains:
"It is a complex condition that affects the bones and soft tissues of the head or face. Children can be born with the condition. They can also acquire it if they get a tumour or trauma (from an accident). These conditions can affect the growth of the child's face and cause problems with speaking, eating, breathing and eyesight. Sometimes, the brain development can be affected"
Specialist Craniofacial Nurse, Ms Shirley Bracken helps families navigate through their surgical journey every step of the way.
"When the families come in I may have already spoken to them on the phone. It is common for parents to panic because they have been misinformed after 'googling' the diagnosis. I give them reassurance and support".
The unit does not advise consulting 'Dr Google' and try to lead potential patients to their own website for more informed ideas, http://www.craniofacial.ie/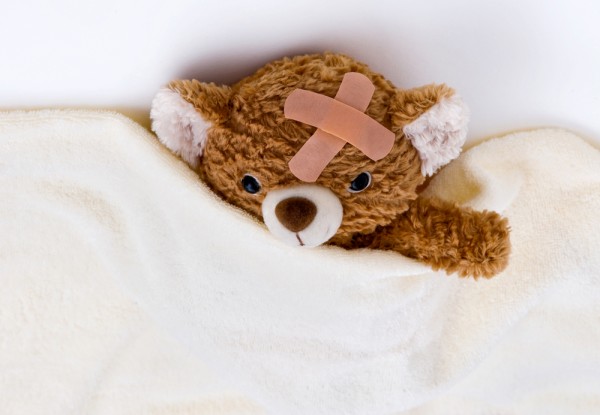 Shirley says she helps the families with everything from surgical aftercare to their concerns about how it might affect their baby's feeds. She says most parents have similar concerns:
"There are concerns about the shape of the skull and other medical issues that can come about as a result of this. They also worry about how the world will react to a child's facial difference"
Shirley also tries to keep apprehensive parents in the present, getting them to focus on each day as it comes and encourages them to speak to other families who have gone through the process.:
"Sometimes, there's nothing like talking to another mammy or daddy who's been through it all before"
Each year, parents from all over Ireland meet at the Craniofacial Day out, a fun-day for patients and their families. Here, they can chat and share their personal experiences.
These days both Ella and Daryl are doing brilliantly, attending school and busy with homework and friends.
Their main concern, now that Ella and Daryl are older, is that a return to surgery will be more difficult to explain.
"When Ella goes for an appointment now she asks what's going to happen," Cormac told us, "We know they would be a little more frightened know they are that bit older".
Happily, their condition has not affected them in a negative social way so far, but Donna and Cormac are apprehensive about the challenges secondary school may pose as well as the reaction of other students to scars and facial differences.
They hope that perhaps putting Ella in touch with another child who has had surgery would help.
"The kids could reassure each other that 'hang on, there's nothing wrong with us' and would help them to have someone on their side".
Right now, Ella is into her hair and loves all things girly. It's clear that her parents strong and positive outlook will stand to her for life as she navigates her way through this unique journey.
It is hoped that a film such as Wonder may help remove some of the questions people have about craniofacial conditions and to promote acceptance of physical differences. It aims to introduce families and children to this world in a positive and supportive way.
We highly recommend reading the book and you can follow it up with a family trip to the cinema later this year!
You can get more information at support group, Cranio Ribbons Ireland.
Feature image via YouTube
(Written by Anna Murray)