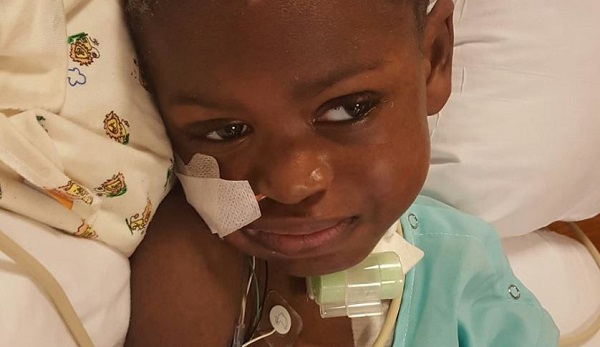 When our children are sick, there is some small comfort when the doctor tells you exactly what is wrong with them and what they can do to try and fix it.
Spare a thought for little Cameron Longley and his family, then, who have spent most of this year puzzled as to why he is so sick – along with some of the leading doctors in his locality.
The five-year-old, from Maryland, has just been diagnosed with an extremely rare condition known as FIRES – Febrile Infection-Related Epilepsy Syndrome. It's believed that only tens of cases of this condition have been diagnosed worldwide.
Initially, the little boy began suffering from seizures which were accompanied by a fever, and doctors were at first stumped as to what was wrong with him.
So concerned were medics that Cameron's parents set up a special Facebook page, to 'seek national attention' and get as much help as possible with his diagnosis and treatment.
Now being treated in a Washington D.C. hospital, and having since suffered from a collapsed lung as well as a rash and swollen tongue, doctors believe they are finally onto something with the FIRES diagnosis.
Now, Cameron's journey and Facebook page are the subject of worldwide scrutiny, as medics and concerned parents alike seek to follow his story.
We're sending our best wishes to Cameron on this difficult journey.
SHARE to spread awareness of this extremely rare condition.