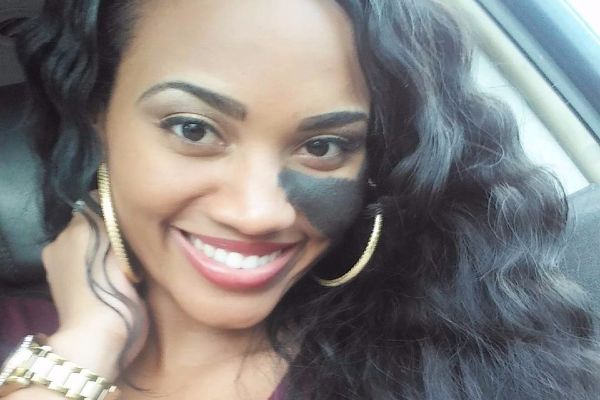 One inspiring bride has refused to remove her 10cm birthmark, even after years of torment and bullying.
The confident woman has been praised online for embracing who she is. Ferrin Roy is proud of her birthmark and says it's part of who she is.
The mental health counselor admits that she was bullied about her birthmark throughout her childhood and teenage years, but she has learned to accept it.
She spoke to Mail Online about her brave choice, "I hope to inspire anyone who struggles with being different."
She added, "I never covered it and never will. I just feel so good."
Ferrin didn't hide her birthmark on her wedding day, "I completely embrace my birthmark. I've always felt confident while gazing into a mirror."
The mother-of-two says it wasn't her lack of confidence that pushed her back in the past, but harsh comments from other people.
As she grew up, Ferrin realised how unimportant other people's opinions were. She discovered that the only opinion that mattered to her was her own.
She admitted that her confidence excelled when she stopped paying attention to the nasty remarks about her birthmark.
She said, "'Surprisingly, the second I became free of insecurities questions from others stopped tremendously."
In the past, Ferrin was constantly questioned about her birthmark, even by passers-by as she strolled down the street. She was astonished at how rude people could be.
Ferrin expressed her disbelief, "Some people would squint their eyes, ask if it was painted, inquired about removal and several people have asked to touch it."
She opened up about her life in her book The Mark She Kept: A Woman's Journey. She aims to inspire younger women by showing them that the unique parts of you are the greatest.
The mum believes being your true self is the best way to be. She stated that she will never let other people change who she is. She said proudly, "I will always be myself."
Ferrin says practicing self-care has helped boost her self-worth. She values herself a lot more these days than she did as a child.
She urges young women to put themselves first, "'My advice is to focus on self-love instead of searching for love from others. Once you accept who you are, others will have no choice but to accept you."
Women have been sharing their admiration for Ferrin online.
One woman said, "Keep pushing and keep motivating. Your voice is being heard all around the world and you are making a difference."
Another thanked her for her bravery, "I admire her for not allowing other opinions define her beauty."