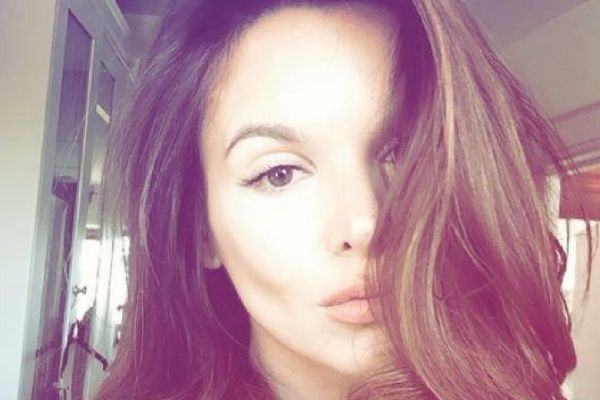 Former Hollyoaks actress Jodi Albert and her husband Kian Egan announced the exciting news that they are expecting a third child two months ago.
Since then, we haven't seen many photos of Jodi's baby bump but last night she proudly unveiled her belly in an Instagram snap.
Jodi wrote "Bump's getting so big" alongside her photo. It's believed the actress is approximately five months pregnant by now.
She announced her pregnancy on March 30 and has kept a relatively low profile online since. We've only seen one other photo of her bump taken back in April when it was much smaller.
Jodi and former Westlife singer Kian are already proud parents to two gorgeous little boys, Koa, aged five and Zekey, who just turned two.
She recently posted some photos and videos of Zekey's second birthday celebrations online, capturing the cheeky little boy helping himself to some birthday cake icing before even blowing out his candle.
Despite many enquiries from fans, Jodi and Kian haven't revealed if they are expecting another little boy or a little girl.
One fan commented on her prominent bump saying: "I guess it's a girl", while another speculated: "Another boy, low bump."
Jodi had a tough time in the past when she battled post-natal depression after giving birth to Koa in 2011.
"I think I gave birth thinking everything was going to be great with this beautiful little baby," she said.
"When the baby was out it was me that was not that great afterwards. When I looked at Koa I was so euphoric… but I didn't really like myself very much."
Jodi realised events that happened during her pregnancy, including her mum's illness with cancer really took their toll on her.
"For a little while I had a little bit of postnatal depression but I didn't realise I had it. I went through a lot when I was pregnant. Westlife ended, Wonderland ended. A few of my friends kind of left our lives. And my mum was sick as well", she explained.
Sadly, Jodi's mum Eileen passed away in 2015 following an eight-year battle with cancer.
We wish Jodi all the best with the rest of her pregnancy and we are very excited for the new arrival.