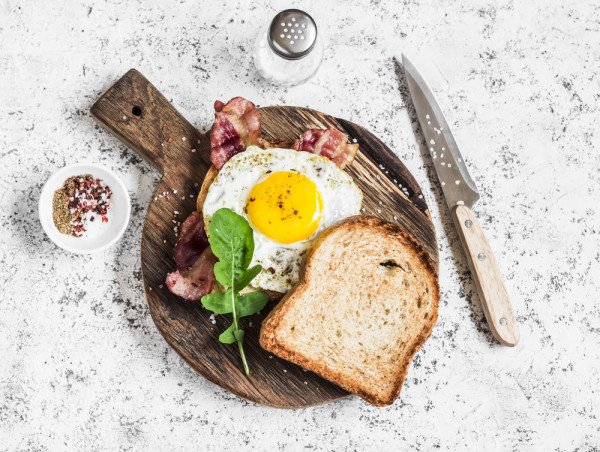 Brunch is officially passé.
At least, that is according to Mariah Carey who took to Twitter this weekend to explain her thoughts on the breakfast-lunch hybrid.

And while we agree with Mimi about bringing back 'linner'. We are taking this a step further and reintroducing the concept of elevenses.
Often, as busy mums, we end up eating our 'breakfast' (aka double shot of coffee) at 6am which leaves a LARGE gap until lunchtime. Enter the concept of elevenses when you can take the time to snack in peace, have a more decent breakfast extension, and to just chill for a bit.
Here is some elevenses inspiration for hungry tums:
1. Good old Toastie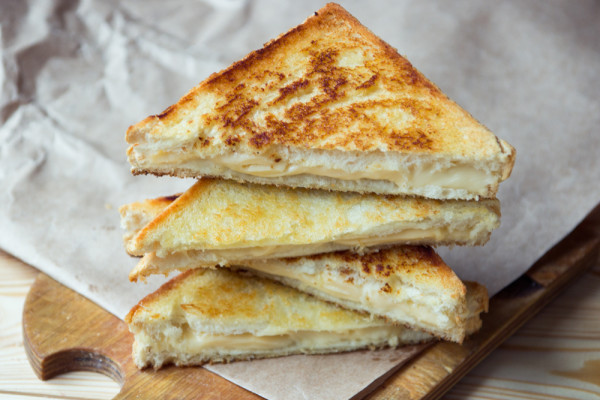 Melted cheese
Crisp toast
Relish
Brennans Be Good White Bread
There is nothing quite like this comforting snack with a nice cup of tea that not only fills you up but is also reasonably guilt free! Bring. It. On.
2. Eggs.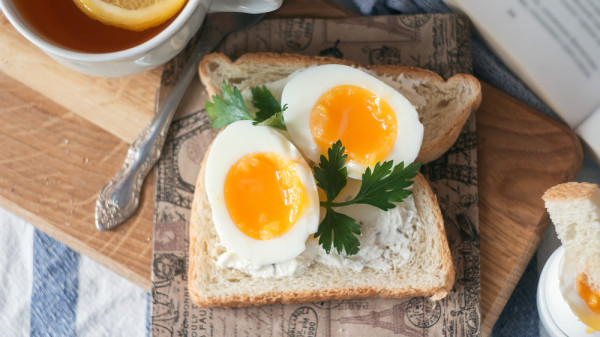 Poached eggs
Red pepper hummus
A sprinkle of chives
Brennans Be Good Wholemeal
Protein punch with a twist - what's not to love?
3. Danish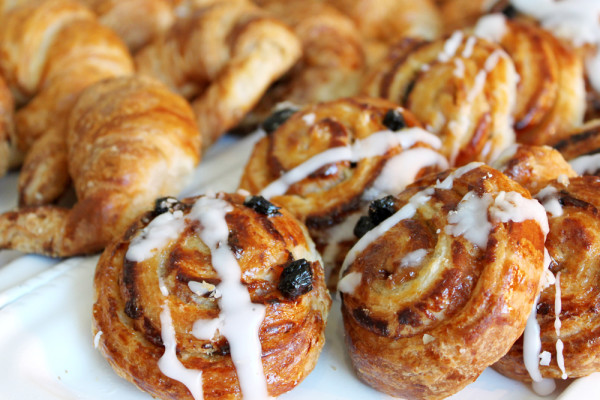 Eat the pastry! That's been my mantra for years. Life is too short to skimp on mid-morning Danish or pain au chocolate! Do it.
4. Green Smoothie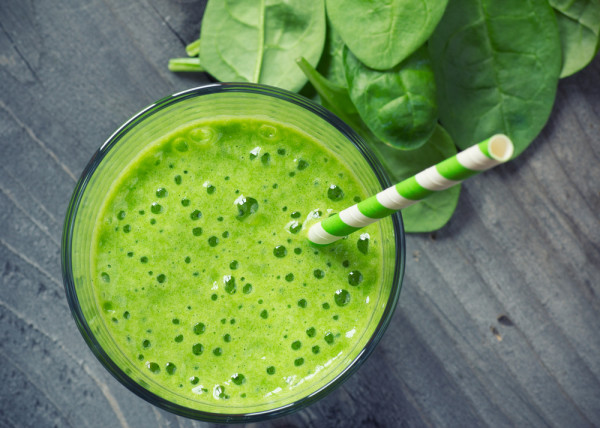 1 orange, peeled
1/2 banana, peeled
1 cup of spinach
1/4 cup coconut water
Ice
There is a great feeling of being healthy when you drink a home-made smoothie. Depending on what you put into it, it is full of creamy goodness. The greener the better, we say. Blend and enjoy!
5. A protein bar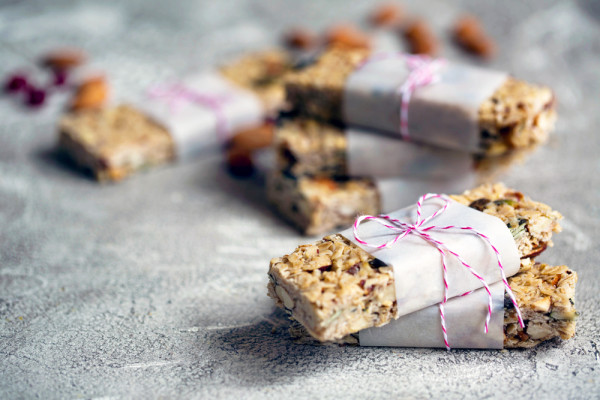 1 1/2 cup – oats, dry
1/3 cup – vanilla protein powder
1/2 cup – crispy rice cereal
1/2 cup – peanut butter, all-natural
1/3 cup – honey
1 tsp – vanilla extract
4 tablespoons – chocolate chips, dark
Let's be honest, this is just another excuse for eating something sweet - but without the guilt of scoffing a chocolate bar. These ones are laced with protein and nuts so we can feel fuller for longer...at least, that's what we are telling ourselves! Get the method here.
6. Pancakes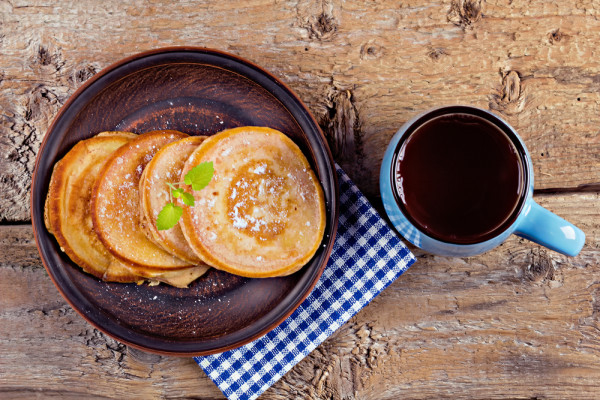 155g plain flour
1/2 teaspoon salt
1 tablespoon baking powder
1 1/4 teaspoons caster sugar
1 egg
225ml milk
1 knob butter, melted
80g frozen blueberries, thawed
Mix, fry, devour! It is usually my brunch of choice, but now that Mimi says brunch is out and elevenses are in, we will settle for a fluffy stack at 11. How do you take yours?
7. The humble breakfast sandwich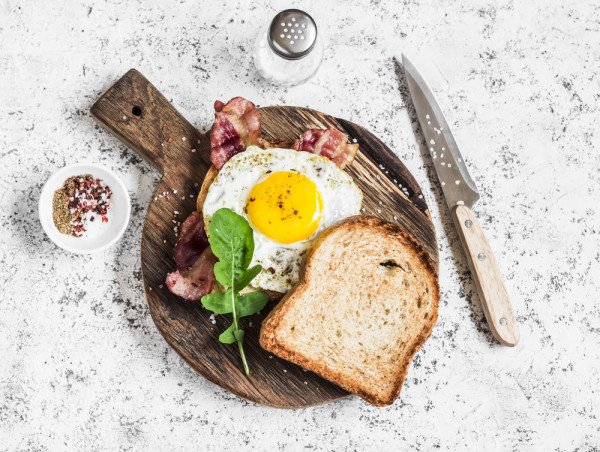 Why not have your second breakfast (non-caffeine-based) by stacking your eggs, bacon and tomato in between two nice fresh slices of bread. We particularly love the Brennans Be Good range. They bake premium breads that are high in fibre, low in fat and from only sixty calories per slice. Click here for the most delicious sambo ever.
8. A cup of soup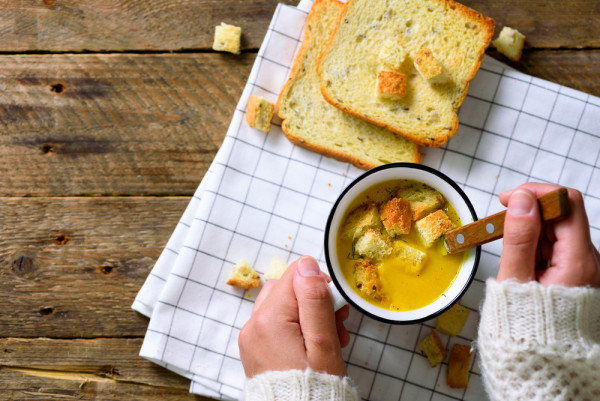 It is warm, comforting, and usually good for you. Sipping a steaming mug of tasty soup is a great way to get you through the day. Soldier slices of bread as a side, optional! This butternut squash soup will warm you to your core. Divine.
9. Scone with jam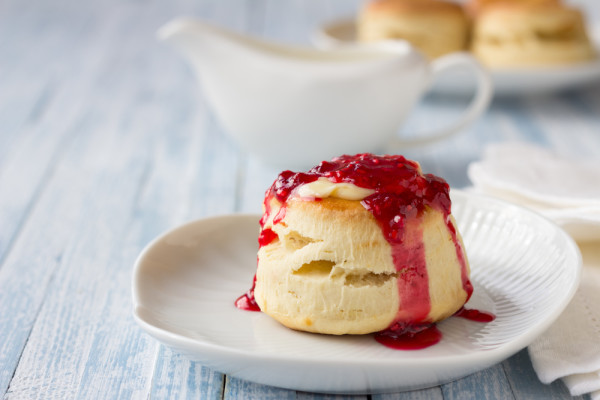 500g self-raising flour, plus extra for dusting
1 tsp baking powder
120g butter, chilled
100g caster sugar, plus extra for sprinkling
2 large free range eggs
200ml milk, plus extra for brushing
100g fresh raspberries
Click here to put the above ingredients to good use, you won't regret it! Nothing says it is time for elevenses like the smell of some freshly baked scones. Watch that jam melt rivers down the sides and chase it with a warm milky coffee. Heaven.
10. Fruit-based slice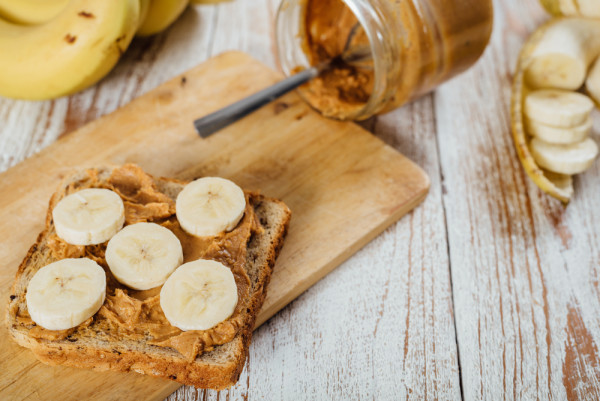 All you need is bread, nut butter and sliced banana. Simple and delicious! Be Good to yourself, ladies.
11. Mini-pizza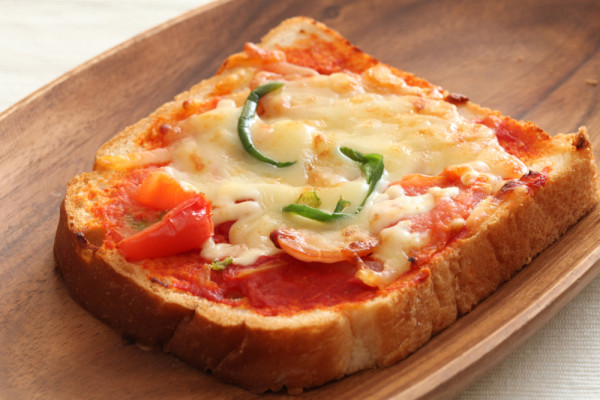 For the more creative of us, a great idea is rolling a slice of bread with a rolling pin (welcome back, melba toast!) sprinkling some sliced cherry tomatoes, drizzling with olive oil and putting under the grill for five minutes. A little slice of morning heaven. Cheese optional (but recommended!)
Obviously, you can have elevenses at any time but formally, it should really start at 11. We also think it is nice to invite others to join you to add some extra friendship sparkle to your day. Use it as a break from work, an escape from the kids, the excuse for a chat, a way of raising money, a charity event or simply just a few moments to eat in peace without having a mini-human swipe your sandwich! Be Good to yourselves.
Happy munching, mums!