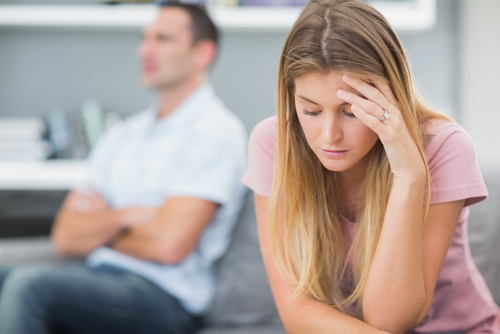 Most of us have had to endure the pain of a broken heart after a relationship breaks down, and while it is painful at the start it usually rights itself over time.
But can a bad marriage actually have a lasting impact on your heart's health? Well, according to US researchers, it can.
Published in the Journal of Health and Social Behaviour, the National Social Life Health and Aging Project - a study conducted by Sociologist Hui Lui, from Michigan State University - found that a bad marriage full of criticism and rows was harmful to the heart.
The research team analysed five years of data from 1,200 couples aged between 57 and 85. Results showed that as the couple grew older the effect of their marriage on their heart health became stronger.
Sociologist Hui Lui even suggest that marriage counselling "is just as important at older ages, even when the couple has been married 40 or 50 years."
In stark difference with a happy marriage that can enhance physical health, a bad relationship can cause depression usually bought on by the stress of dealing with it. Over time, stress from a bad marriage may become more harmful because of declining immune function and frailty of the couple, the researchers believe.
And while every relationship certainly goes through plenty of ups and downs, it is important that we all take steps to ensure our marriage stays strong and happy.