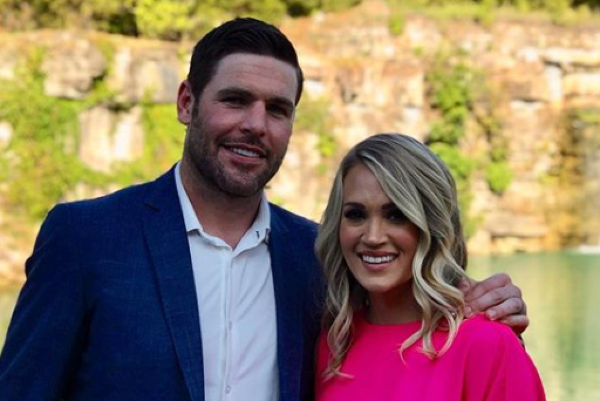 It's a very exciting time in the Underwood/Fisher household!
The couple have revealed they're expecting their second child together, or as the singer sweetly put it: "adding another little fish to our pond."
The beloved country star announced the news to her fans in a series of Instagram videos.
The 35-year-old took to the social media platform to inform her followers of her Cry Pretty album launch and her 2019, Cry Pretty 360 Tour.
In the second of three videos, the mum-of-one dropped the fantastic baby news, saying: "you might be wondering or asking, Carrie why is your tour starting in May, well..."
The camera then zooms out to capture balloons with baby spelt-out and the expectant mum let's out a little "yay!"
Her pregnancy has the family bursting with excitement.
The country singer said the three of them are "absolutely over the moon".
The little boy or girl will have a big brother to play with as Mike, a professional hockey player, and the singer share an adorable son, Isaiah Michael Fisher.
The little cutie is three years of age and we know he is going to be the best play mate for this latest addition.
Between an album, a tour, a newborn and juggling a three going on four-year-old, 2019 should be an exciting but jam-packed year for the family.
We cannot wait for her pregnancy updates and of course, photographs of Isaiah and the little bundle.
Congratulations to the family!