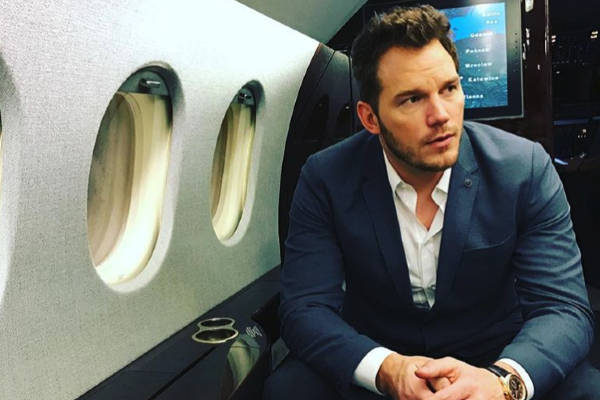 Picture via Instagram
Last night, Chris Pratt was honoured with the Generation Award at the 2018 MTV Movie & TV Awards.
The award acknowledges his work in film and TV throughout the years - from his days as the lovable doofus Andy Dwyer on Parks and Recreation, to his current A-lister status.
The Jurassic World: Fallen Kingdom star took the opportunity to thank his son, five-year-old Jack, and the rest of his family.
Like anything the 38-year-old says, his speech was equal parts goofy and touching. He said he was speaking directly to the 'next generation' as he shared some unique life advice.
"Rule one, breathe - if you don't, you'll suffocate," he started off.
"Number two, you have a soul, be careful with it. Number three, don't be a turd, if you're strong be a protector and if you're smart, be a humble influencer.
"Strength and intelligence can be weapons and do not wield them against the weak, that makes you a bully. Be bigger than that!"
The father-of-one continued, "Number four, when giving a dog medicine, put the medicine in a little piece of hamburger, they won't even know they're eating medicine.
"Number five, doesn't matter what it is, earn it. Number six, God is real, God loves you, God wants the best for you, believe that, I do."
And, of course, he imparted some practical potty humour for good measure:
"Number seven, if you have to poop at a park, but you're embarrassed because you're gonna stink up the bathroom, just do what I do, lock the door, sit down, get all the pee out first, OK? And then, once all the pee is done, poop, flush, boom."
Chris ended on a sentimental note, though.
He shared, "Number eight, learn to pray. And finally, number nine, nobody is perfect."