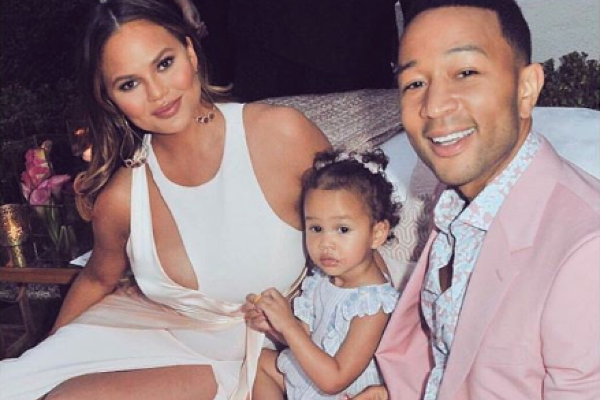 As prominent public figures, no one understands social pressures better than Chrissy Teigen and her husband John Legend.
It is nearly impossible to keep their lives from the public's eye, but Chrissy admitted that she longs for parental normality.
The mum explained that she wanted to share proud photos of her kids and commemorate their milestones like every other mother.
"I believe I have every right to be happy with my daughter's first-day-of-school photo just like anyone else," she told Vogue.
And while she is an avid Instagram user, her and John have both agreed to set social media boundaries for their family in regards to what to reveal and what to keep to themselves.
"I also know we're in the public eye and people are going to see it in different ways," she continued.
John stepped in to say that they choose to use their online influence in strategic and positive ways.
"People think [Chrissy's], like, somehow out of control. She knows what she's doing. She could give us all lessons in social-media strategy and execution."
mom bod alert! pic.twitter.com/Qi0BZvLmhV

— christine teigen (@chrissyteigen) 31 July 2018
With over 20 million followers on Instagram, the mum-of-two has certainly made a difference in modern issues, especially when it comes to mothering stigmas.
She has shattered traditional apprehensions to breastfeeding in public and glorified post-birth 'mum bods', empowering others to embrace the reality of motherhood in all its amazement.
The parents appear to know exactly what they are doing on social media and have emphasised the importance of setting online boundaries when it comes to family matters.