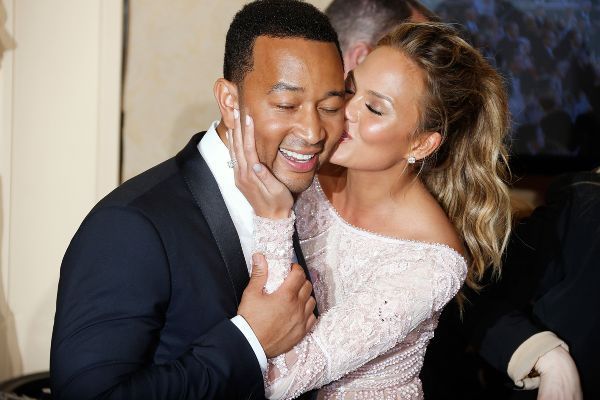 Deciding to take your husband's last name or keep your own surname or double barrel is an intensely personal decision.
However, one woman decided to broach the topic on Twitter, writing, "I'd really like to hear the reasoning behind women who won't take their husband's last name."
Of course, social media maven Chrissy Teigen couldn't leave this query unanswered.
"My husband didn't even take his last name?" the expectant mum sassily replied.
my husband didn't even take his last name? https://t.co/BMo6OsgcVv

— christine teigen (@chrissyteigen) 22 March 2018
The 32-year-old was referencing the fact that John Legend's surname is actually his stage name.
Well, we knew it was too cool a name to be real!
His actual last name is Stephens, which is their daughter Luna's last name, too.
The model further explained her stance on this topic, emphasising that it's a personal decision all women must make for themselves.
"The best part is, I am not anti-taking the last name at all," Chrissy wrote.
"I was going to, just never got around to it and it isn't even the name he goes by. It wasn't some grand statement not to. I just don't see how the choice affects anyone else - why do people care so much!" she tweeted.
Fair enough, Chrissy!
How did you choose to keep or change your last name, mums?