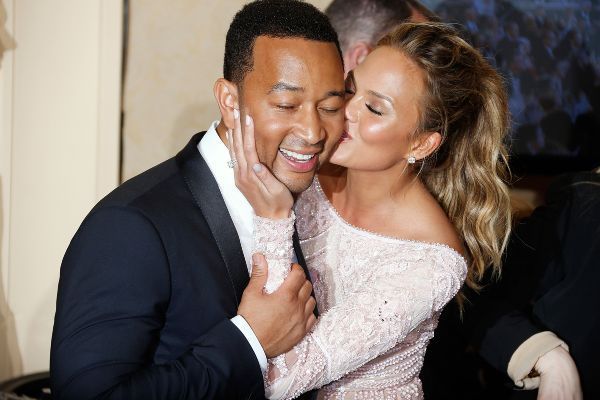 Chrissy Teigen's humour is just one of the reasons we adore her!
In her latest Instagram post, she made it clear that she is the queen of comedy.
The 32-year-old most definitely got one up on her husband, John Legend.
The couple's daughter, Luna is seen holding an Arthur Read teddy.
The model owned Legend by captioning the sweet snap of the two-year-old, Luna and Daddy.
For those who don't know the reference, fans have likened the singer to the main character of a once popular programme, Arthur.
Chrissy's Instagram post was met with dozens of laughing faces from her followers.
It isn't the first time the model has poked fun at the 39-year-old's uncanny resemblance to the bespectacled aardvark.
John when you tell him he looks like Arthur pic.twitter.com/0NW3NDtAb1

— christine teigen (@chrissyteigen) February 21, 2017
The mum-of-two joined in the fun when the theory grew popular last year.
She posted an Arthur meme which insulates someone is unhappy with something.
Hilariously she wrote: "John when you tell him he looks like Arthur."
The post blew up with 215,117 retweets and 678,241 likes.
The couple who have been married since 2013, have recently become parents again.
Baby Miles was born in May.