Coping with a death in the family is difficult at any age, but it's particularly hard for a young child who hasn't endured this kind of experience before.
This was the case for supermodel Cindy Crawford, who lost her younger brother to cancer when he was just three years old. While he may have been a very young child, little Jeff was wise beyond his years when it came to comforting his family.
A mother-of-two now herself, 49-year-old Cindy has opened up about the heartbreaking time in her family's life and how Jeff taught her how to cope with loss.
Speaking at the recent Oprah's Master Class, Cindy recalled: "I think when my parents first told us that my brother was sick, we didn't really understand what it meant. They didn't use the word cancer."
She went on to explain how the family made near-daily two-hour trips to the hospital for Jeff's radiation treatments. Eventually, Cindy's parents enrolled Jeff in an experimental programme, which offered a glimmer of hope at times.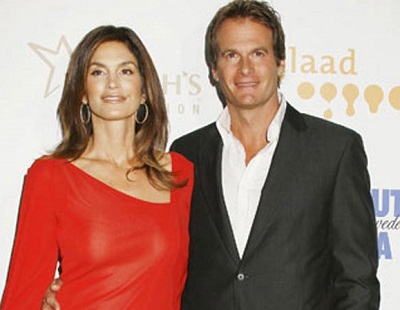 However, when Jeff's illness got worse, it seems as though the three-year-old himself had accepted his fate.
Recalling a particularly heart-wrenching encounter between Jeff and their mother, Cindy said: "He was sitting at his little table, and she said, 'What are you doing?' And he said, 'I'm praying.' And when she said, 'What are you praying about?' He said, 'So that when I die, you'll be okay.'"
While Jeff was supposed to go for another round of treatments after his third Christmas, Cindy said that the family were left shocked by his decision not to return to hospital. The day on which he was supposed to return, he passed away.
"There's some sense of completeness and peace that comes with knowing he knew that, and he decided he was done fighting," an emotional Cindy told the audience.
Cindy, who is married to Rande Gerber, is herself a mum to 16-year-old son Presley and 13-year-old daughter Kaia.