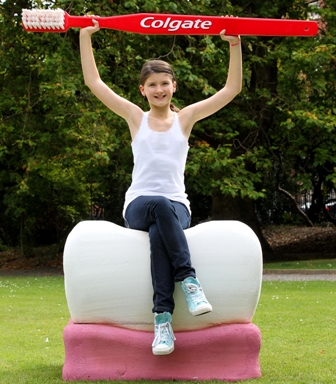 All this September is Colgate Oral Health Month and Colgate are working with the Irish Dental Association to encourage communication between dental professionals and patients. The theme for the 2011 campaign is focusing on 'The Importance of a Good Oral Care Regime for a Healthy Mouth'. The messages that they want to send to families across Ireland are:
Brush twice a day with a fluoride toothpaste. Almost a quarter of us (23%) only clean our teeth once a day or less
Replace your toothbrush regularly. On average, people only change their toothbrush every nine months.
Start using mouthwash daily
Book an appointment with your dentist
Colgate Oral Health Month will host a consumer road show, which will visit major retailers at selected venues throughout September. Oral care advice will be on hand from dental hygienists and therapists.
Over 90% of Irish dental practices are participating in the initiative. Each practice will receive a pack containing education and promotional materials, patient product samples and motivational stickers.