Unfortunately, whether we dare to admit it or not, we are all guilty of taking our family members for granted at one time or another which is probably why Aziz Ansari's recent post has struck a chord with millions of internet users.

Following his and his father's appearance on The Late Show with Stephen Colbert this week, the much-loved comedian took to Instagram to lay bare his feelings on the relationship he shares with his parents.

Relieved that the appearance had gone off without a hitch, 32-year-old Aziz quickly realised that the project had a far greater meaning for his father.

Opening up to his legions of fans and followers, the Parks and Recreation star wrote: "Tonight after we did Colbert together he said: 'This is all fun and I liked acting in the show, but I really just did it so I could spend more time with you.'"


Moved by the sincerity of his father's words, Aziz admitted that he struggled to keep his composure, writing: "I almost instantly collapsed into tears at the thought of how much this person cares about me and took care of me and gave me everything to give me the amazing life I have."

Like the vast majority of people, Aziz hs been guilty of prioritising other things over his family, revealing: "I felt like a total piece of garbage for all the times I haven't visited my parents and told them I wanted to stay in New York cause I'd get bored in SC."

With admirable honesty, Aziz went on to share an insight into the relationship he shares with his parents, writing: "In reality, I haven't always had the best, most open relationship with my parents because we are weirdly closed off emotionally sometimes. But we are getting better."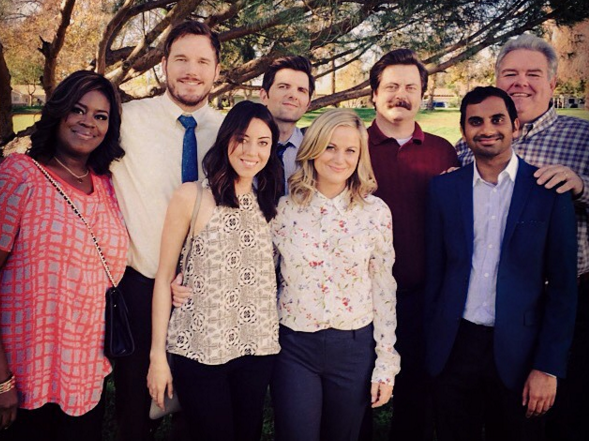 Encouraging his millions of fans to dedicate time to the relationship they share with family members, the much-loved actor continued: "I urge you to work at it and get better because these are special people in your life."

"I get terrified when my dad tells me about friends of his, people close to his age, that are having serious health issues, etc. Enjoy and love these people while you can."

The star was inundated with messages from the public who were moved by his post, with one writing: "Pshh, I'm not crying. are you crying? These aren't tears...pssh" while another wrote: "Wow. This is so touching. Thank you for sharing and thank you for all of your wonderful work."

It makes us want to pick up the phone and dial a whole host of important numbers this morning.