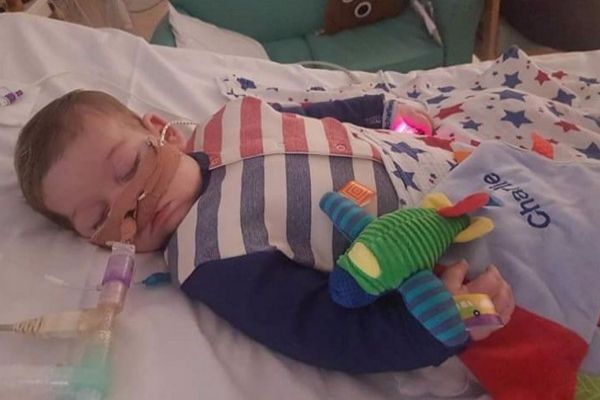 Charlie Gard's parents insisted that the 'fight's not over' in their son's case, and it seems we have two more supportive voices to add to the mix.
A brace of US congressmen are set to table a bill tomorrow in a bid to make 11-month-old Charlie an American citizen. This way, Charlie would be able to overcome the law of the land in Britain, and travel to the States for potentially life-saving treatment.
In a statement released through Congress' official channels, Congressmen Brad Wenstrup and Trent Franks explained their motivation.
"Despite Charlie's heartbreaking condition, his parents have refused to give up hope. They have advocated for him fiercely...They have kept fighting for his life," they wrote.
"Our bill will support Charlie's parents' right to choose what is best for their son, by making Charlie a lawful permanent resident in the US in order for him to receive treatments that could save his life.
"Should this little boy be ordered to die - because a third party, overriding the wishes of his parents, believes it can conclusively determine that immediate death is what is best for him?"
While Charlie's parents have been desperate for the UK courts to give him a chance at experimental treatment, they have consistently ruled in favour of Great Ormond Street executives who believe he will have 'no quality of life'.
Reaching out to Charlie's parents, the congressmen added: "Every human life has dignity, including the lives of those who cannot speak up for themselves.
"When government is able to overrule a parent or guardian in determining a patient's best interest, every vulnerable patient is put at risk.
"We offer Connie Yates and Chris Gard our heartfelt support as they seek to care for their son."
The statement comes just days after it was announced that a fresh court case will be held in the UK, to determine Charlie's future. A GOSH rep confirmed that they were taking a new course of action after receiving new evidence regarding the experimental treatment, which Connie and Chris believe could change Charlie's life.
As ever, we will keep you updated on Charlie's story as more information emerges.