If your teen has his birthday coming up soon, you might be in search of the perfect gifts for boys to surprise and delight him on their big day. But, with so many different options out there, how do you know what to get him? We're here to help with these top ten awesome gift ideas for 14 year old boys. Whether he's into gaming, brainteasers or something else entirely, he's sure to be impressed with these cool gifts.
What to Get a 14 Year Old Boy for His Birthday?
Teens can be tricky to buy for, as they don't always say what they are interested in. A great idea for his birthday is to gift him something with '14' on it, so he can show his new age off to everyone! He can also treasure this for years to come, whether it's a t-shirt, a mug, or something else like these
gifts and presents list
below. All of our gift ideas below are ideal for a birthday, as well as any other special occasion, whether it's Christmas or if you just want to treat him. Let's look at our gift suggestions now.
Best Gifts and Toys for Boys Aged 14 Year Olds
First on our list of cool gift ideas is this pair of LED gloves. They are excellent for wearing to parties, sporting events or when hanging out with friends at night – there are loads of possible uses for these. They're stretchy to fit most sizes, and will help teens keep warm in the winter, yet aren't too warm to be worn on a summer evening. They come with batteries installed, as well as a spare set for when they run out. There's a button to press on the gloves to change the color of the lighting, or press it longer to turn the lights off when they're no longer required. These are sure to impress even the fussiest of teens!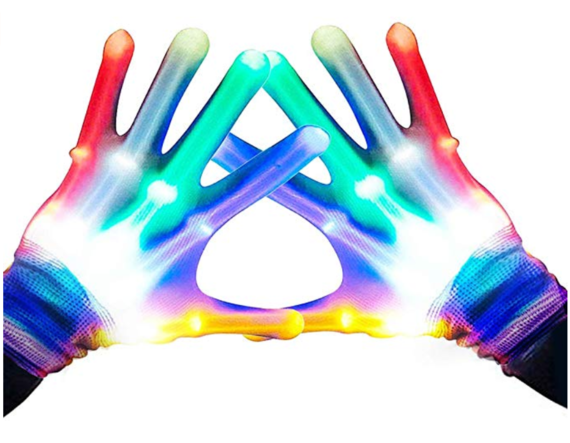 Looking for a cool gift for him on his birthday? This fun, nerdy shirt is sure to appeal to teens who enjoy math jokes! It comes in a choice of dark colors, and there are different sizes available, so it's no problem if your teen is bigger or smaller than the average 14 year old boy. Parents will love how the shirt is easy to keep clean – it can be machine washed and dried.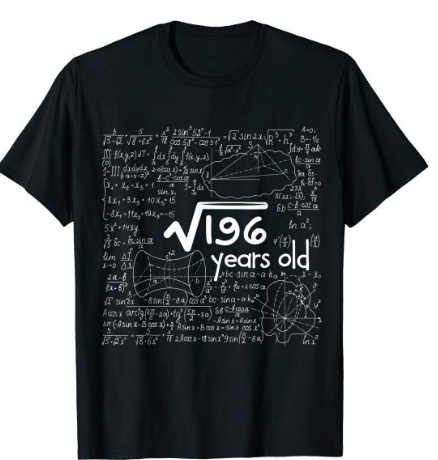 Here's something a little different, a 3D night light in the shape of a dinosaur. Teens will love this cool light – it looks really realistic and has seven different color options. You can choose one fixed color or cycle through the different options. It can be powered by batteries or USB cable, so it can be used anywhere. Also, there's a remote to operate the light or you can use the button on the base instead. They'll love to have this running as they chill out in their bedroom and play some video games!
If you have a teen who loves brainteasers, this book is an excellent gift to choose. It has 300 riddles and puzzles to solve, so it's sure to keep him busy for a while! There are three chapters in the book, which get progressively more difficult. The puzzles challenge kids to look for patterns, use their logic skills, and more. But don't worry if some are simply too difficult to solve – there are answers at the back of the book. These are
great gift ideas to keep teens occupied
when traveling, or to give them a break from screen time now and then.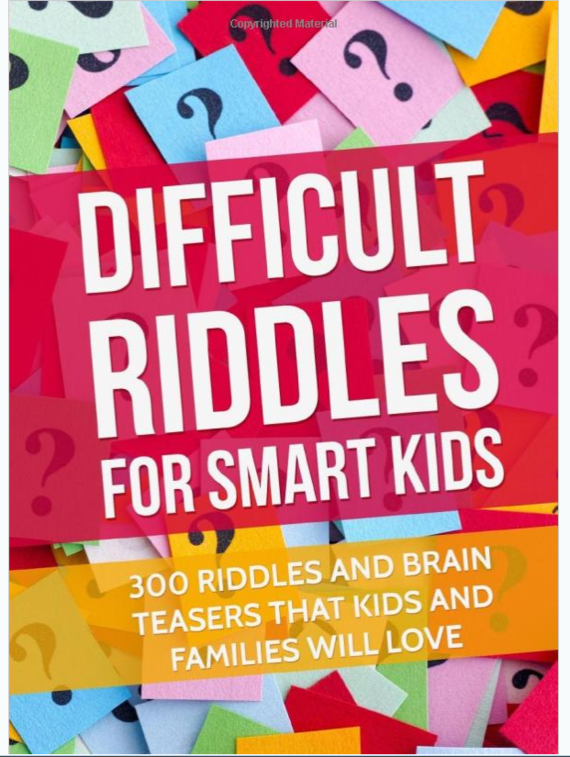 When it comes to 14th birthday ideas, you can't go wrong with a special t-shirt for him to wear on the big day. This one is perfect for boys who also love gaming, and let's face it, most teen boys do! There are various color options, including black, purple and blue, as well as sizes to fit just about everyone. Boys will love wearing this throughout the whole year, not just on their birthday. The shirt can be machine washed and dried, and it's made from cotton for maximum comfort.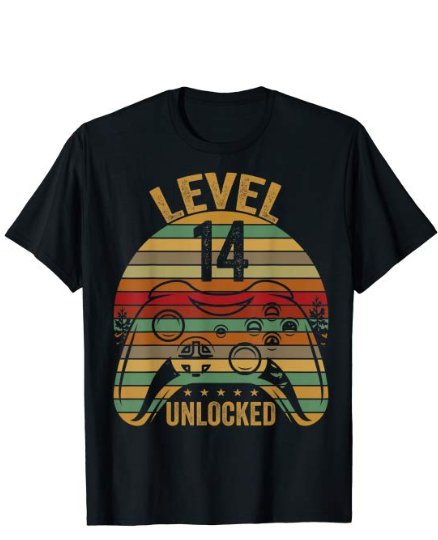 Here we have one of the best gifts for teen boys who are into Nerf guns – a target practice set! There are four targets to hit, and it can be played in either solo or multi-player mode. It auto resets after a game, and also plays sound effects to add to the fun. This is a great way for boys to practice their skills before their next Nerf battle with friends. There's a LCD screen which shows the scoring of the game, making it easier to keep track.
T-shirts make great 14 year old boy gifts, especially if you don't really know a lot about his interests, or which toys and games he already has at home. This gaming shirt is sure to appeal to most teens! There are loads of colors to choose from, including a cool bright red or deep purple. It's made from pure cotton for maximum comfort and durability, and it's easy to care for. Boys will love to wear this shirt when they're gaming, out with friends or at school – it's perfect for wearing any time!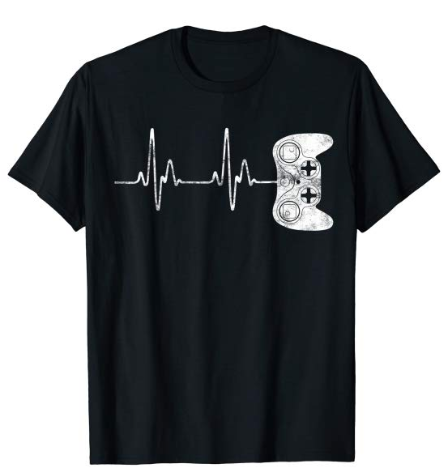 If you're looking for a thoughtful Christmas gift for 14 year old boys, how about this journal, which can help improve the relationship between a mom and her teen son. It comes with questions which require fill-in-the-blank or multiple answers, so it's easy to fill in. It's intended to be somewhat lighthearted and doesn't require too much thought, but it can help promote discussion with teens who might not always be too open about their thoughts and feelings. Teens will enjoy being able to talk openly, and can set aside time to use the journal on a regular basis, for example each night after dinner.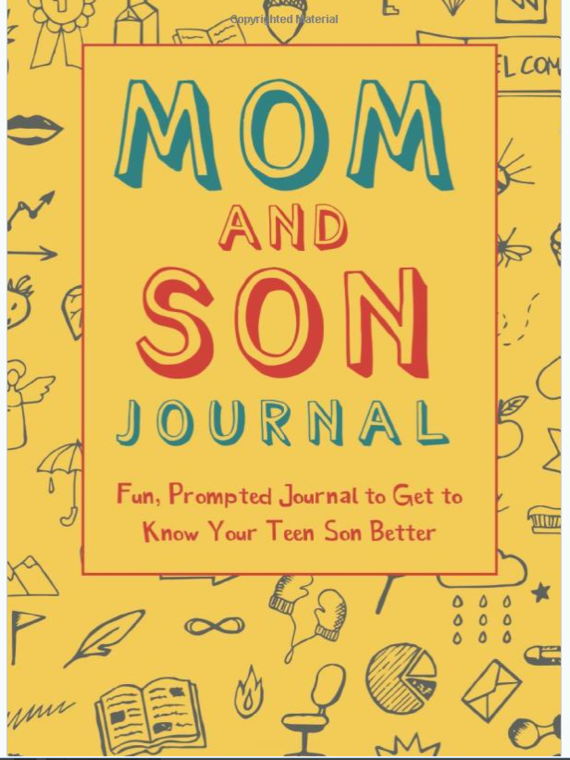 This addictive game is great for drawing teen boys away from their video games and getting them using their fine motor skills. It comes in different colors, as well as different layouts such as the pro edition for experts to challenge themselves with! The game is a great stress-reliever, so it's ideal for teens who are having a tough time at school to come home and relax. The discs are magnetic, and there are seven of them included as well as the base. The base is rounded so it has to be held whilst the discs are balanced on the end.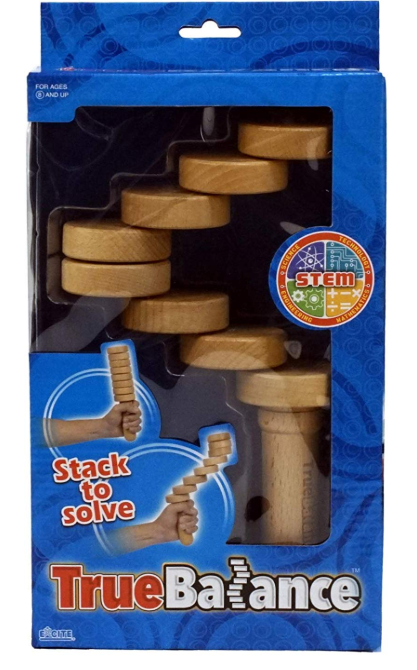 The last pick on our list of the best gifts for 14 year old boy is this wallet which is perfect for a parent to gift to their son. It has a lovely message which will help remind your son you're always thinking about him, even when you are not together, and you can choose between a version from mom or from dad. There are also different shades of top-quality, genuine leather to choose from, and the wallet is handmade. The wallet has a slot for cash and up to six cards, with one clear slot on the back for ID or a photo. It comes presented in a gift box so it's ready to be given straight away. Your son is sure to treasure this for years to come.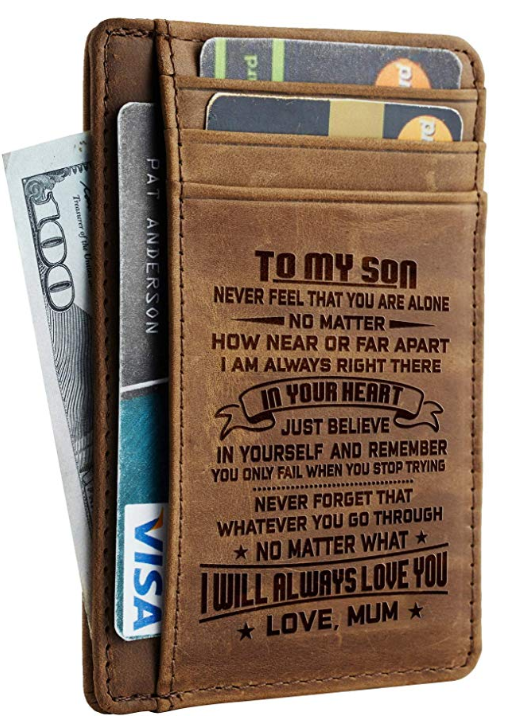 Drones for boys
All boys love flying drones and are great presents that can be used outdoors and get them out the house. There a many different types of drones, but some are better than others, from
https://www.dronethusiast.com
is always a safe bet, and where I would look to before making a final decision. That's why I have picked they cool Blackhawk long range Altair drone, it has up to 17 mins fly time and kids will love it!
Now we have looked at the top ten gift ideas for boys aged fourteen, hopefully you have some inspiration to find something he will love. There are loads of other possibilities for boys this age if nothing above sparks his interest. For example, a challenging LEGO set, a robot building kit, a new video game or accessories to use when gaming such as a chair or a headset. Or, you can think outside the box a little and choose something personalized, or something related to his hobbies and interests. There are loads of possibilities out there.