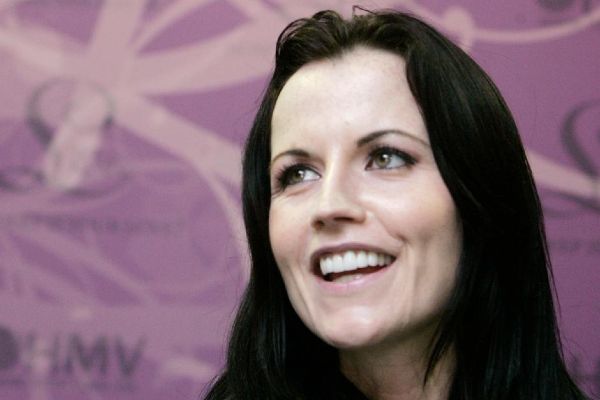 According to an inquest heard this morning, the coroner investigating the death of The Cranberries frontwoman Dolores O'Riordan is awaiting for the results of "various tests."
The inquest into the untimely death of The Cranberries frontwoman in London on Monday opened early this morning.
The 46-year-old was found "unresponsive" at a hotel on central London's Park Lane on earlier this week. She had been in London to re-record the vocals on hit single 'Zombie' with rock band Bad Wolves.
This morning at Westminster Coroner's Court, Coroner Stephen Earl said a post-mortem examination has taken place. "This lady was staying at a hotel in central London when on Monday 15 January she was found unresponsive in her room. The London Ambulance Service was contacted and verified her death at the scene."
No family were present at the court.
He confirmed that the Irish singer's death was not being treated as suspicious.
"Subsequently the Met Police attended and they determined the death to be non-suspicious."
"A post-mortem has now been carried out and the court is awaiting results of various tests that have been commissioned," he continued.
Coroner Shirley Radcliffe adjourned the hearing until April 3rd when a date for the full inquest will be set.
The singer, from Friarstown, Kilmallock, Co Limerick, received countless tributes from around the world following her death; the music industry mourns the loss of an icon and friends and family are still in shock following her passing.
The Cranberries guitarist Noel Hogan and co-songwriter said the group are "all still in shock" and finding it really difficult to come to terms with her sudden death.
Well-known figures from the music industry are expected to travel to her hometown of Ballybricken in Limerick where she is to be buried, to pay their respects along with hundreds and thousands of people from around the country.
She will be buried alongside her father, according to reports today.