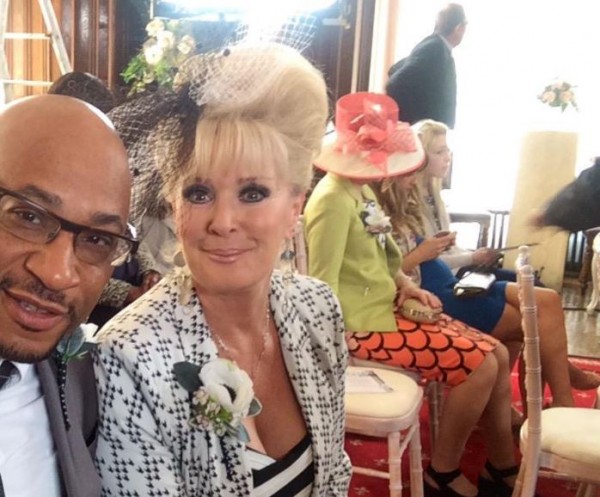 Coronation Street actress Beverly Callard, who plays the wonderful Liz in the popular soap, has been battling depression for years, but when her medication was discontinued - because it wasn't profitable - she went into a dark place.
The 59-year-old was speaking to Holly Willoughby and Philip Schofield on This Morning earlier, when she described how nine weeks after coming off her medication she "completely crashed".
Me and @jonmmac on This Morning tomorrow. @MindCharity @MindMatters2us see you then! X

— Beverley Callard (@Beverleycallard) September 19, 2016
"I'd been taking it for 12, 15 years. I went for my repeat prescription and they told me they'd stopped making it because it wasn't making a profit," she explained on the show.
"After about six weeks, I was beginning to lose confidence and was getting very shaky.
"I was getting afraid to go to work. It became more difficult to make that effort… I was being made up to play Liz and I thought, 'I can't do it.'"
Fantastic to catch up with good friends @Mellor76 especially when they look like Will xx@TOGMind @MindCharity pic.twitter.com/nLU7w2xG2o

— Beverley Callard (@Beverleycallard) September 10, 2016
Beverly was then desperate to get back to normal, but doctors struggled to find a replacement that suited her. Sadly, the actress' depression returned, she candidly spoke about how she struggled to get on top of it:
"I think once you start going on that slippery slope, it's really difficult to talk about," she said.
"You feel as though everything you've got to say is worthless and you do just sink into this black hole."
Sadly, the star admitted to the Holly and Phillip that things got so bad she considered ending her life; not being able to see a way out of it, she didn't think she would ever get better.
"I was completely suicidal. I could barely leave the bedroom, to be honest. You do think you're not going to get better."
Thankfully, with the help of her husband Jon McEwan, whom she married in 2010, the mum-of-one got through it, with Jon explaining how after he went to night school to do counselling to help Beverly.
"It sounds silly but I am always quite selfish. I don't get sucked into it. I will ride my motorbike or play my drums. You have to keep yourself straight and keep your own sanity."
Fans were quick to offer the star support, and many took to Twitter to thank her for being so open.
@Beverleycallard Very brave of you to be so open. What a lovely, caring husband you've got. ☺

— Rosie D (@Roz4luv) September 20, 2016
@Beverleycallard I can relate so much to it all..... I get the lows too and I feel that nobody loves or cares about me! I just shut myself-

— Kent O'Callaghan (@ksomjo) September 20, 2016
@beverleycallard thank you for taking and being so honest. Brave to do but means a lot to the people going through the same xx

— Tara Smart (@D_fyingGravity) September 20, 2016
If you or someone who know may be affected by this story, you can contact Aware on 1800 80 48 48.
SHARE to get people talking about mental health.