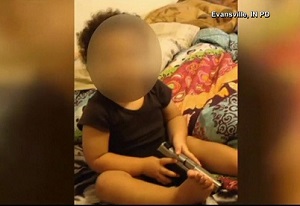 A couple in the US are facing charges after a video of a child with a handgun in its mouth was found on their mobile phones.
Toni Wilson, 22, and 19-year-old Michael Barnes were arrested after police in Indiana – who had already arrested Barnes for trying to sell a gun to an undercover policeman – discovered the shocking footage on a phone in his possession.
The horrifying footage is said to show Wilson's 12-month-old daughter putting the deadly weapon in her mouth, with no adult making any attempt to stop her.
Sources are disputing whether it was a pellet gun or a .40-calibre hangun. While the gun's magazine was said to have been removed, it is not known whether or not there was ammunition in the chamber.
Both adults are now facing charges, including child neglect and recklessness with a deadly weapon.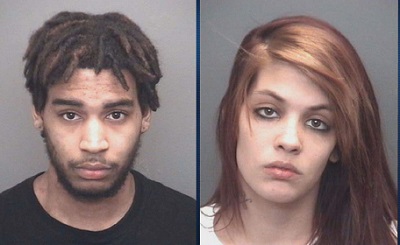 Local authorities described the incident as "mind-numbing" and said that they had never seen anything like it before.
What an absolutely shocking story. We hope that the child featured – and its two half-siblings – will be okay in light of the incident and Ms Wilson's charges.