It is officially Summer and with plenty of sunny days ahead, gardening is a fantastic way to spend an afternoon with the kids. Planting vegetables and pottering in the garden will not only ensure your child gets lots of fresh air, but it's a great way to teach them about fresh food and healthy eating. So to make gardening fun and useful, try creating a 'Pizza Garden' with your kids.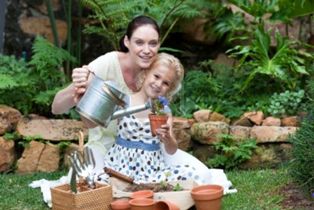 Simply dig up an area of roughly 3 metres in diameter – you can use a stake and string to draw out a perfect circle. Divide the circle into 'pizza shape slices' so it would resemble a pizza and plant a different vegetable in each slice. Each slice should represent a different ingredient that can be used in a pizza. Tomatoes, peppers, onions, garlic, oregano, sweet corn, courgettes, spinach – whatever you like!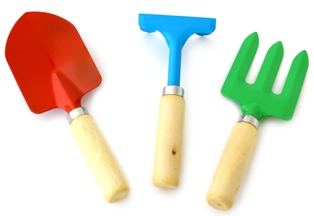 Not only can you and the kids have fun planting and tending to the garden but you can also enjoy cooking together by making a homemade pizza with your fresh ingredients. Growing your own vegetables is considerably cheaper than buying veg and you are guaranteed that your own vegetables will be lovely and fresh. Ordering a large pizza costs on average between €15 and €18 so making a homemade pizza with your own vegetables will save you a nice bit of cash.
If your kids are new to gardening then you might need to pick them up some equipment. Having their own tools is the perfect way to encourage them to get involved and will allow them to help maintain the garden.

Woodies DIY have lovely little gardening tools perfect for kids and that don't cost the earth. Children's gardening gloves are available in pink and blue for only €3.99 per pair. Children's hand trowel, fork and rake are only €1.99 each. Also on sale are kids' watering cans, also available in blue and pink, for €6.99 each. You can also buy children's buckets (€3.99), kneel mat set (€8.99), hanging baskets (€9.99) and a busy little bee wheelbarrow set (€19.99).
Woodies DIY have an good range of gardening equipment as well as plants, flowers and vegetable seeds. Why not visit your local store or check out their website by
clicking here
.