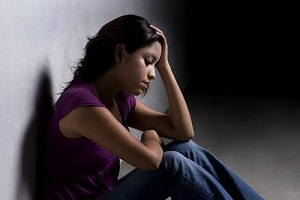 Recent statistics have painted an alarming portrait of
the state of our young people's mental health
, and this latest report is just as damning.
It has emerged that three teenage girls who died by suicide were not only known to Irish child protection services, but had been on waiting lists for psychology services.
The information was revealed yesterday by the National Review Panel, an independent group which published reports this week relating to the deaths of 12 children known to state services.
In one of the most frightening pieces of information to emerge from the report, it was revealed that one of the girls was unable to access a mental health service in the days leading up to her death.
Another of the girls, referred to only as Jennifer, committed suicide just days before her 18th birthday and, at one point, had been on a waiting list for psychological services for two years.
The report also highlighted a major failure of the system to a girl named Zoe, who had been on a waiting list for psychology services for so long that she was eventually taken off it. She was a mother-of-three.
Chairwoman of the National Review Panel Helen Buckley said that this damning report emphasises the need for change and a more integrated mental health service.
Let's hope that highlighting these issues will ensure that no individual or family has to go through a similar situation ever again.