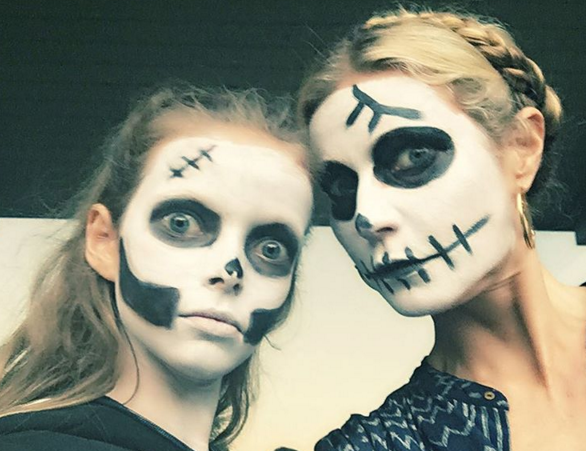 Social media is simply awash with talented families this weekend, and we can't get enough!

After David Beckham treated us to a glimpse of his sons' prowess on the ice this weekend, another high-profile and equally proud parent has shared a snapshot into famous family life during the festive season this year.

Taking to Instagram yesterday, Gwyneth Paltrow, Hollywood icon and former wife of Coldplay frontman Chris Martin, shared footage of her eldest child performing during her school's Christmas pageant.

Sporting her mum's trademark blonde locks and her dad's incredible musical ability, Apple Martin sang and played guitar alongside her classmates much to the delight of her world-famous mum.

Gwyneth and Chris' daughter, who recently turned 11, looked every inch the budding star as she concentrated on her chords and sang with gusto for her audience.

Apple's mum has been inundated with messages since sharing the footage this weekend, with one fan writing: "Music in the genes" while another concluded: "She looks like a perfect mixture of you and Chris. Happy holidays!"

What a very sweet moment!