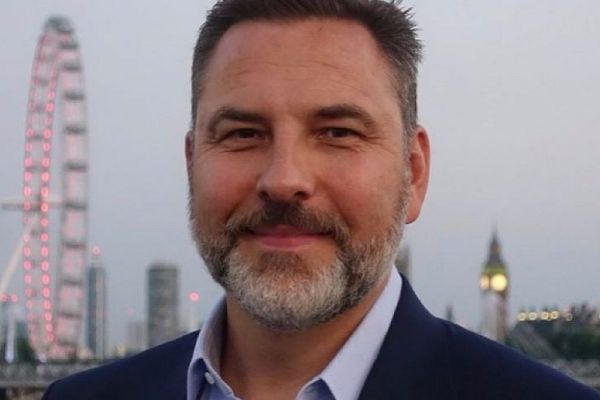 David Walliams recently visited Avondale Park Primary School, which is situated close to the ruins of Grenfell Tower, to donate new books to the pupils there.
His kind gesture was deeply appreciated by one pupil who had lost their books in the fire, and the child reached out to thank him.
The comedian and children's author shared a photo of the neatly-written letter, thanking him for helping to replace the books they had lost when the tower went up in flames.
"Here at Avondale, it has been an extremely difficult time for us all due to recent events. However, your visit to the school was extremely uplifting and raised a smile on everyone's face," the touching letter read.
"I personally would like to thank you for all of the signed books you have given me, it really meant a lot to me especially after everything that has happened," the child added. "It also replaced the ones I lost."
A beautiful letter from a child who was affected by the #Grenfell fire- pic.twitter.com/81k1jYWNhE

— David Walliams (@davidwalliams) August 15, 2017
The letter was signed simply, "Pupil at Avondale Park School".
David posted the "beautiful" letter to Twitter, where it already has had 150 retweets and almost 2,000 likes in just a few hours.
His fans praised him for helping out the children, with one writing: "Oh wow, that got to me. Thank you for visiting the school, and [for] the gifts. What a lovely thing to do."
Meanwhile, another wrote: "What a beautiful letter and amazing handwriting. You've done a wonderful thing there. P.S. My daughter loves your books!"
Yesterday, there was a silent march to mark the two-month anniversary of the of deadly tower block fire, in which at least 80 people perished.
Grenfell fire: Inquiry to examine council actionshttps://t.co/lhtc1EAoww#Grenfell #GrenfellSpeaks pic.twitter.com/EYsHnFjhfB

— Grenfell Speaks (@grenfellspeaks) August 15, 2017
Over 300 people marched, including children and many of those injured in the fire.
Several used crutches and wheelchairs to complete the journey from near Notting Hill Methodist Church, beside the burnt out shell of the tower, along Ladbroke Grove before finishing at a memorial wall to the victims.
David isn't the only star to make a kind gesture to the children affected by the tragedy.
Londoner Adele kindly held a special screening of Despicable Me 3 at Whiteley's cinema in Queensway, West London, for children who were affected by the devastating blaze and their parents.
Thrilled parents shared photos of Adele with their kids at the event. "Hang on a minute…let's just think about the reality of this…sitting and watching a movie with Adele…two hours next to Adele…," one proud parent wrote.
We are extremely heartened to see David and Adele reaching out to offer some comfort to these children after such a terrible tragedy.