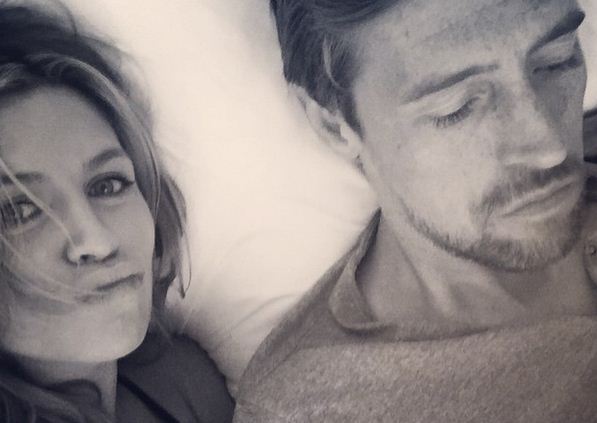 Massive congratulations are in order today following the announcement that mum-of-one Abbey Clancy has welcomed a second child into the life she shares with footballer husband, Peter Crouch!

The couple, who tied the knot in June 2011, are now the proud parents of another little girl which they named Liberty Rose Crouch.

Taking to Twitter to share her wonderful news this afternoon, proud mum Abbey, who happily shared the ups and downs of her pregnancy with the public, wrote: "My Liberty Rose Crouch born last 6 lb 8. #perfectlittleprincess."

As well as alerting fans and followers to the big news they were all anticipating, 29-year-old Abbey, who recently posed for a stunning pre-birth photo shoot, also shared an incredibly tender shot of herself and the new arrival.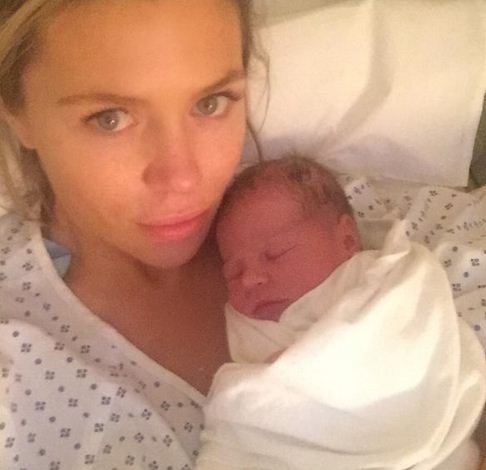 Wearing a hospital gown with her face bare of makeup, Abbey looked incredibly serene as her little girl lay across her chest, swaddled in a white blanket.

Also eager to share the exciting news, doting dad Peter took to his own social media pages to pay tribute to his wife and new daughter, writing: "So pleased to welcome liberty rose to our family. Mummy and baby doing great xx."

Abbey, who became mum to eldest daughter Sophia in 2011, acknowledged that her husband may be a little outnumbered since the latest arrival, tweeting: "God help my @petercrouch surrounded by girls xx."

Congratulations to the beautiful Abbey and her lovely family!