The importance of being screened and undergoing regular smear testing cannot be stressed enough, and tragically, the death of one young mum has highlighted this.
Amanda Booth, a mother-of-three from the UK, reportedly passed away on Good Friday, at the age of 28, after battling cervical cancer.
Amanda went public with her story last year after being diagnosed with the illness, revealing that she was "too scared" to undergo a smear test, and urging other women not to put their lives at risk by putting off testing.
Doctors made the diagnosis after Amanda suffered heavy bleeding, with the mother going on to admit to local media that she never even considered she could develop cancer.
After finding out last June that doctors would not be able to save her, Amanda dedicated her remaining days to crossing off items on her 'bucket-list' and raising awareness on the importance of smear testing.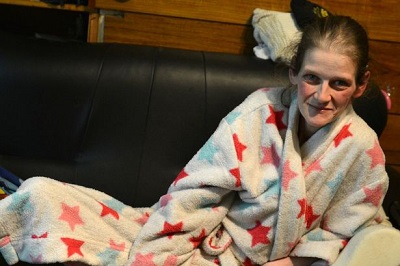 "I would say to all women, 'go and get your smear tests done'. I wish I did. I did have an appointment but I cancelled it. I was scared about the procedure but looking back, what I am going through now is obviously far worse," she said at the time.
Amanda's heartbroken family paid tribute to her after her passing last Friday, with her cousin Anne Marie Stanwick saying: "Right the way through it all [her treatment] she was so strong and brave, and she was an absolute inspiration."
This is incredibly sad news, and our hearts go out to Amanda's family at this time.