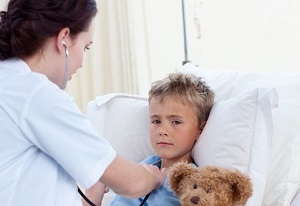 We've heard of some pretty unusual discoveries in recent weeks, from
a rubber glove in a pasty
to a
wriggly worm in a chicken nugget
, but this latest story really is a turn-up for the books.
A Saudi Arabian toddler shocked his parents and doctors at a local hospital when his lost SpongBob Squarepants toy made a surprise appearance in an X-ray of his stomach.
The little boy was rushed to hospital, with doctors initially suspecting that he had swallowed a pin. However, an X-ray showed a pendant of the grinning cartoon character lodged in his stomach.
Dr Ghofran Ageely of King Abdulaziz University Hospital in Jeddah, Saudi Arabia told The Metro: "When you look at the lateral view first, you see a thin long foreign body which looks like a pin. On the frontal view, here he is!"
"'SpongeBob!' I screamed. I was amazed by the visible details. You can see his freckles, shoes and fingers," he added.
Thankfully, the pendant was safely removed, and the little boy went home without any complications from his unusual snack!