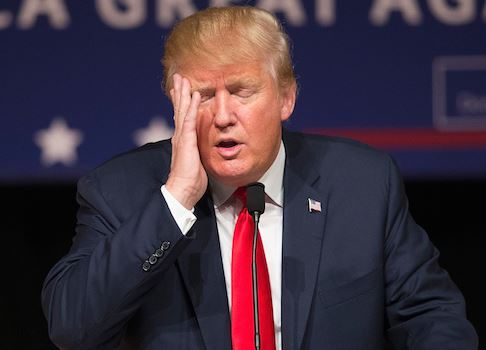 It took a sledgehammer and a pick-axe, but Donald Trump's star on Hollywood's iconic Walk of Fame has been destroyed.

A member of the public, who identified himself as Jamie Otis, chose to disguise himself as a construction worker before taking the tools to Donald's star in the early hours of this morning.

On a relatively deserted Hollywood Boulevard, the man could be seen chipping away at the star, which Donald was honoured with in 2007, before eventually smashing it to pieces.
Watch Donald Trump's Hollywood Walk Of Fame Star Get Destroyed https://t.co/eMdX7kwYg1 pic.twitter.com/mAdz4QMwmC

— Deadline Hollywood (@Deadline) October 26, 2016
According to Deadline, the individual at the centre of the incident claimed his actions were in response to the presidential candidate's treatment of women - both in public and private.

He explained that he had been hoping to extract the star and auction it off in order to raise funds for women who have come forward to accuse Trump of sexually assaulting them in the past.