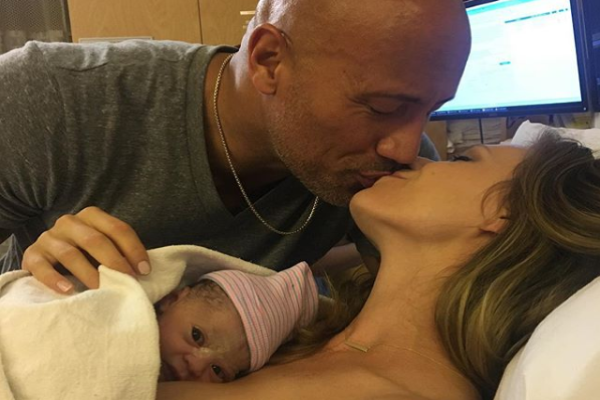 Dwayne 'The Rock' Johnson has won our hearts over many times due to his work with charities and touching parenting posts.
He always goes the extra mile for his family, putting his girls first as often as he can.
And today is no exception.
When saying goodbye to his daughter Jasmine, she had an important request that could not wait.
The Moana star explained the two's morning conversation:
"Me: Come here baby, give daddy a kiss. I got to go to work.
"Jazzy: But daddy you need your nails painted.
"Me: Sorry baby, daddy's gotta go to work.
"Jazzy: No daddy you really need your nails painted - as she looks up at me with her mama's gorgeous blue eyes.
"Me: Yes, you're absolutely right - daddy needs his nails painted."
He then added the hashtags #PapaBearPriorities and #NoRemoverNeeded.
The loving father did not have the heart to deny his little girl her request before they began their day apart.
He has been busy working on his latest Disney movie Jungle Cruise which co-stars Emily Blunt and Jack Whitehall.
But we are happy to see that the Hollywood star continues to prioritise his family's needs before his career.
His sweet gesture means the world to little Jazzy, and it's moments like these that build the precious parental bond in their father-daughter relationship.
This daddy's girl is so proud that her Papa Bear made time for her and has no shame in showing off his daughter's beautiful nail art.
Dwayne's love for his family is overwhelming, and we hope he continues to make sweet decisions like these that make his daughters' day.