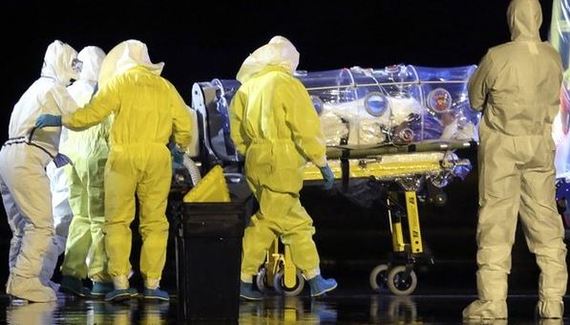 A Spanish nurse who treated two Ebola patients in Madrid has now tested positive for the disease, Spain's health minister has confirmed.
The woman is the first person in the current outbreak to have contracted Ebola outside of Africa.
It's believed she became infected while treating two Spanish priests who later died of the virus.
So far around 3,400 people have died after catching Ebola, mostly in West Africa - though some who contracted it there later travelled to other countries.
Hospital officials in Spain said that anyone who had come in contact with the nurse would receive testing and monitoring and that there were no other confirmed cases at present.
The nurse is in a stable condition after presenting herself at Hospital de Alcorcon just outside Madrid yesterday with a high fever. She first began feeling ill on September 30.
Scientists believe France is most likely the next European country to be affected, given that the West African countries of Guinea, Sierra Leone and Liberia all have French speakers and busy travel paths back and forth.