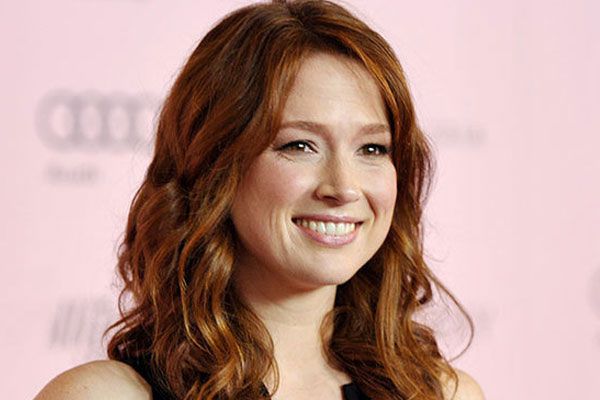 As parents, we work hard to make life wonderful for our little ones, but feelings of guilt still manage to creep in, despite us trying our best.
Celebrities aren't exempt from this side-effect of parenthood, and Ellie Kemper has certainly had her own bouts of mummy guilt. The Unbreakable Kimmy Schmidt star is mum to 19-month-old James with her husband of six years, Michael Koman.
"I'm new to this, but I would imagine all parents feel guilty most of the time," the Bridesmaids actress exclusively told Us Magazine, "I don't know that that's good, but it's hard, as everyone knows.
"So accepting that you're not gonna be everywhere at once is like an ongoing challenge for me. Guilt is hard to shake. I think anyone can relate to that."
That is so utterly relatable! The 37-year-old said she can't help but compare herself to others, and added that social media can sometimes show only the highlights of parenthood, omitting the difficulties.
"Occasionally I will wonder, 'How is that mom doing everything and apparently doing it really well?' I think some things are maybe misrepresented on social media," she shared, "Everyone struggles, I would imagine. I am a dinosaur and I'm not on social media."
The former Office actress explained that one area where she often struggles is in the kitchen.
"I'm a terrible cook and I'm terrible with timing," the mum-of-one confessed, "So, like the pasta will be ready, but then the sauce isn't or whatever. Nothing comes together on time."
"There's just a lot always going on, whether you have one kid, two kids, 10 kids. So sometimes, I don't always heat up [the meal] if I'm giving him leftovers. If he's starving, I won't always heat up the food.
"He'll like touch it and then he makes a shiver sound like, 'Brr.' Probably not like he wants to remember from mom's home cooking like, 'It was really cold,'"
Sounds like he inherited his mum's comedic talent!
Here's to Ellie and mums everywhere - we're stars, whether we're serving up leftovers or whatever!
And in case you're missing Kimmy Schmidt's infectiously optimistic attitude, part one of season four will be released on Netflix on May 30.