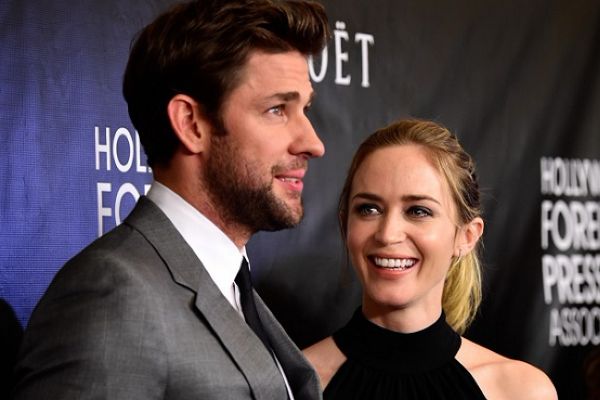 We love hearing how couples first met - whether it's a real-life meet-cute, or they knew each other for years before coming together, it's wonderful to uncover these stories.
Emily Blunt revealed in a recent episode of People's The Jess Cagle Interview how she met her husband of seven years, John Krasinski. And yep, it's so romantic that we believe in love again (even in the wake of the Channing Tatum and Jenna Dewan split).
The 35-year-old said she was sitting in a restaurant with her friend when she first saw John.
"We were discussing how much I was enjoying being single. And then [my friend] goes, 'Oh, my God, there's my friend John.' And that was it," she explained simply.
Things moved fast for the couple, who are now parents to daughters Hazel and Violet.
"We were engaged within 10 months, but I think we probably knew before that," the 35-year-old said. He popped the question in August 2009, and later tied the knot on July 10, 2010 in Como, Italy.
Now the two have worked together on a film for the first time! John and Emily star in the new horror thriller The Quiet Place together, which he also directed and co-wrote. The film follows the couple as they protect their children from monsters that will track them down if they make any noise.
The Golden Globe winner said that, as a mum, this is one of the most personal characters she has ever played.
We are so intrigued by the film, and we can't wait to see John and Emily playing off each other on the big screen.