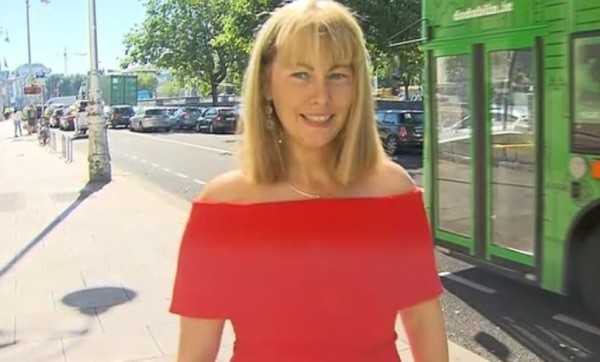 Mum-of-five Emma Mhic Mhathúna, who was diagnosed with terminal cancer following incorrect smear test results, has settled her case for a significant sum.
The mum-of-five sued the HSE and Quest Diagnostics, a US laboratory, after she learned that smear tests in 2010 and 2013 was found to show signs of cancer, despite being given the all-clear.
Emma Mhic Mhathúna settles her case against the HSE and a US laboratory over incorrect smear test results for €7.5m https://t.co/gb0voV9AJF

— RTÉ News (@rtenews) June 29, 2018
The mum was diagnosed with cancer in September of last year, and went on to have chemotherapy and radiotherapy. Sadly, the cancer spread to her lungs and spine, and her condition is now terminal.
Terminally-ill woman Emma Mhic Mhathúna has settled her case against the Health Service Executive and a US laboratory for €7.5 million - see RTE News

— Fergal Bowers (@FergalBowers) June 29, 2018
Emma, 37, who is from Kerry, told the court that she wants the money to be used to benefit her five children, who range from age two to 15.
Following the settlement, Emma said that she can now enjoy time with her children, who are proud of her for taking the matter to court.
Emma Mhic Mhathuna who sued over CervicalCheck scandal settles for €7.5m https://t.co/y6rTVk2u0Y

— Irish Sun (@IrishSunOnline) June 29, 2018
"My daughter and sons are proud of me for getting an astronomical figure," she told the judge, according to the Irish Examiner.
The HSE admitted liability for not disclosing the findings of the audit and the US laboratory admitted liability for incorrectly reading the smear tests.