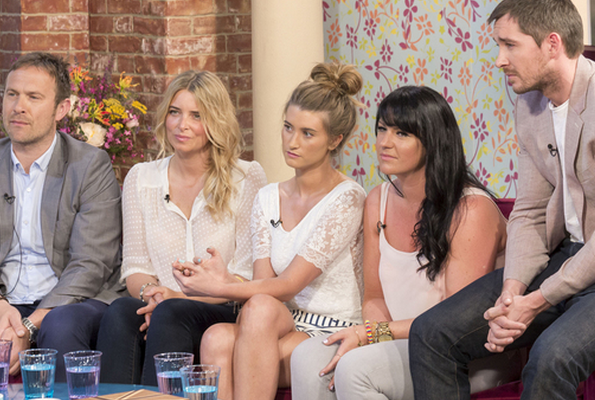 She remained very quiet about impending motherhood throughout her pregnancy - only confirming she was expecting when she was eight months pregnant - but Emmerdale actress Emma Atkins has given birth to her first child.
According to the Mirror, the actress, who plays Charity Dingle on the popular soap, gave birth to a baby boy at the end of last month. Revealing she gave birth right before her 40th birthday, the 40-year-old said: "We've had a lovely, healthy baby boy. He arrived just before my 40th birthday, which was the best present."
Using her maternity leave as the perfect opportunity for her character Charity Dingle to get her comeuppance, the writers of the ITV soap sent her to jail for two years for fraud.
"Charity has escaped punishment for insurance fraud several times before but soap bosses decided it would be a good idea to write in a two-year jail sentence so that Emma could go on maternity leave" said a source.
We can't wait to find out the name!