Fertility issues can be emotionally and financially challenging for couples aspiring to start a family. In an encouraging move, Ireland is set to launch a publicly funded fertility treatment scheme in September, providing much-needed support to eligible women seeking assistance. This groundbreaking initiative comes as a welcome first step towards making fertility treatment accessible to those in need, aiming to ease the financial burden and offer hope to countless couples struggling with infertility. Here is what we know so far:
The Scheme's Inception
Beginning in September, the HSE will implement the fertility treatment scheme through a strategic combination of six regional fertility hubs and outsourcing to private clinics. With a budget of €10 million allocated to the program, several thousand women are expected to benefit from the publicly funded treatments, ensuring that more couples have a chance at parenthood without enduring crippling financial burdens.
Enrolment Process:
To initiate the enrolment process, prospective candidates must visit their GP, who will conduct preliminary tests and assessments. Following this, the GP can refer the woman to one of the HSE's regional fertility hubs. These specialised centres offer a wide array of investigations and interventions, including vital blood tests, semen analysis, fertility-related surgeries, and medical management of fertility challenges like ovulation induction with follicle tracking. It is important to note that demand is high, with the fertility hubs already receiving around 150 new referrals monthly.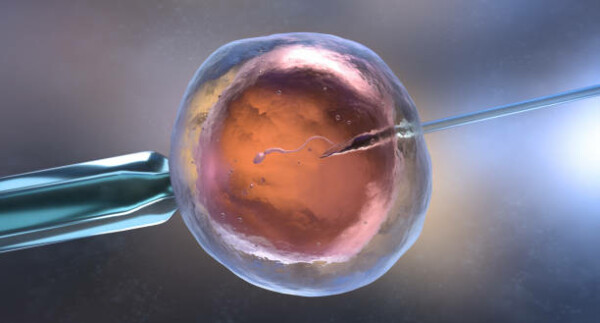 Available Treatments:
Under this progressive scheme, eligible women can avail themselves of up to three cycles of intrauterine insemination (IUI). Additionally, they have the option of one cycle of either in-vitro fertilisation (IVF) or intracytoplasmic sperm injection (ICSI) at an HSE-approved private clinic of their choice. This comprehensive range of treatments aims to cater to diverse fertility needs and increase the chances of successful conception.
Eligibility Criteria:
The fertility scheme opens new avenues for couples longing to experience parenthood. While marriage is not a requirement, couples must be in a relationship for at least one year to be eligible for the publicly funded treatments. However, same-sex couples are currently not eligible, as certain treatments, such as donated eggs or sperm, are not yet available under the scheme. Legislation addressing this concern, the Health (Assisted Human Production Bill), is expected to be passed in the near future, granting equal access to all.
Age and Weight Restrictions:
Age and weight restrictions are integral aspects of the fertility treatment scheme. To be eligible for treatment, the intending birth mother must be under 41 years old and have a referral before reaching this age. Additionally, her partner's age should not exceed 60 years. Weight limits are also in place, with the birth mother's BMI required to fall within the range of 18.5kg/m2 to 30kg/m2.
Expert Perspectives:
Despite the scheme's commendable efforts to aid couples in need, fertility experts have expressed certain reservations with many emphasising that the BMI limit of 30 may exclude numerous women, particularly older ones, for whom higher BMI is not uncommon thus highlighting the need for a more flexible approach.
Ireland's publicly funded fertility treatment scheme marks a significant step forward in addressing infertility-related challenges faced by countless couples. While it holds immense promise for many, some limitations, such as age and weight restrictions, as well as the exclusion of same-sex couples, remain areas for consideration and improvement. However, this landmark initiative sets a precedent for future advancements in the field of fertility treatment, fostering hope and happiness for aspiring parents throughout the country. With expert opinions and public feedback shaping its evolution, the scheme has the potential to make a profound difference in the lives of those yearning to embrace the joys of parenthood.