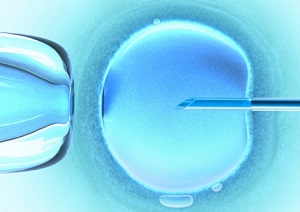 We have heard of some incredible IVF success stories in recent times, but scientists have issued a warning to women considering undergoing the fertility treatment.
After the publication of a 12-year study, scientists have this week claimed that women over the age of 44 should be advised against trying IVF using their own eggs.
The study is reportedly the largest ever to analyse cumulative live birth rates in women over the age of 38. Cumulative birth rates are defined as the number of live births that occur after one fresh embryo and subsequent frozen embryos are transferred during IVF.
Researchers found that the chances of giving birth over the age of 44 are 'slim', because the quality of the eggs declines over time. While the number of cumulative live birth rates fell among women aged from 38 to 44, such a decline was not noted in cases where the eggs were donated.
Commenting on the findings, study leader Dr Marta Devesa said: "Women of 44 or older should be fully informed about their real changes of a live birth and counselled in favour of…donation."