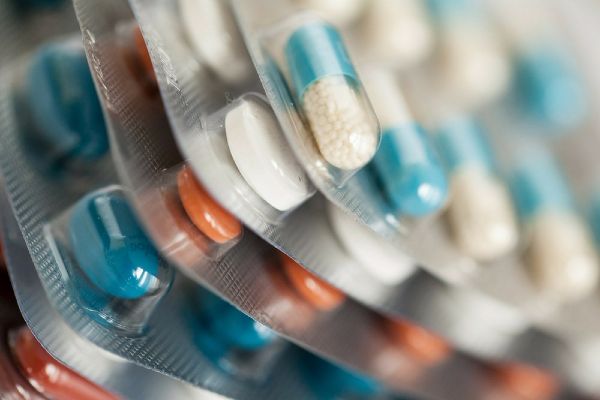 New research has revealed that taking certain antibiotics during pregnancy may slightly increase the risk of a birth defect occurring.
Experts say the findings are worrying, given how susceptible pregnant women can be to infections.
Although researchers say the risk is small, only three drugs - amoxicillin, cephalosporin, and nitrofurantoin - were found to be safe to take during pregnancy.
Canadian researchers examined data from nearly 140,000 live births in Canada, between 1998 and 2008, to evaluate whether there was a link between gestational exposure to antibiotics and birth defects.
Exposure to antibiotics was measured during the first trimester, while birth defects were identified during the child's first year of life.
They found that taking certain antibiotics during pregnancy - specifically clindamycin, doxycycline, quinolones, macrolides, and phenoxymethylpenicillin - were all linked to organ-specific malformations.
Exposure to clindamycin was associated with a higher risk of musculoskeletal system malformations and ventricular or atrial septal defect, while exposure to doxycycline raised the risk of circulatory system malformation and cardiac malformations.
They are now urging doctors to consider other forms of medication when treating infections in pregnant women.
Senior author Dr Anick Bérard, from Montreal University, said: "Infections during pregnancy are frequent and should be treated.
"However, our study highlights safer options for treatment of infections, more specifically urinary tract infections or pulmonary infections, at least during the first trimester of pregnancy."
In the UK, some of the antibiotics identified as potentially dangerous in the study, such as tetracyclines and quinolones carry warnings that they should not be taken during pregnancy.
However, some of the others do not carry this warning or only state that they should not be taken in high doses, according to The Mail Online.
Previous research from a small study has found that toddlers who take antibiotics may be at risk of developing pre-diabetes, a condition in which people have a high blood sugar level but it is below what would be considered diabetic.
Scientists tested samples from 10 adolescents with pre-diabetes as well as 14 without.
Those with pre-diabetes had admitted to taking antibiotics more than three times a year by the time they were three years old.
Those who didn't suffer from pre-diabetes were proven to be 8.5 times less likely to have taken antibiotics by the same age.
If you have concerns about taking medication during pregnancy or are worried about an infection, always seek the advice of your doctor first.