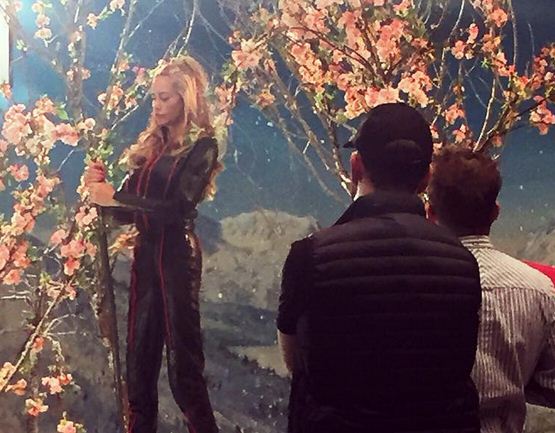 It looks like the tables have turned in the world of famous mum-of-five, reality TV star and glamour model, Katie Price, if this recent Twitter post is anything to go by!

The star, who recently mislead fans into thinking she was expecting, has now decided to set the record straight.

Just a couple of months after tricking her Twitter and Instagram followers into believing a baby was on the way, Katie has now done a full 180 and slammed Closer magazine for implying she was expecting her sixth child.

Following a recent piece in the magazine which suggested the 37-year-old former I'm a Celebrity...Get Me Out of Here contestant was pregnant, Katie quickly went into selfie-mode and posted a simple message online.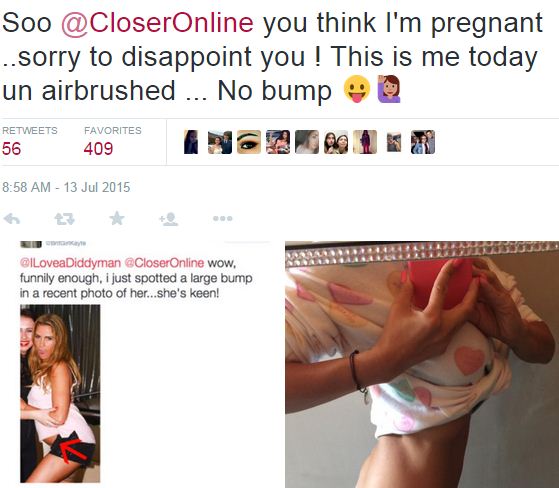 Uploading a shot of her incredibly toned and tanned midriff, Katie, whose ex-husband, Peter Andre, wed his long term girlfriend this week, wrote: "Sooo@ CloserOnline, you think I'm pregnant...sorry to disappoint you! This is me today unairbrushed...No bump." (sic)

The famous mum, who recently came under fire for posting an ill-advised tweet the day after footballer Joe Hart wed girlfriend, Kimberley Crew, received numerous messages of support in the wake of her post, with one fan writing: "Maybe they really want you to be pregnant. It seems to be a recurring story. Love ya xx"

It certainly looks like Katie Price and pregnancy rumours just seem to go and-in-hand these days!