Fans are calling Yvonne Connolly an "amazingly brave, strong woman" for her words on RTÉ's Cutting Edge.
The stylish mum opened up about her ex-husband Ronan Keating's affair with a dancer named Francine.
Her and Ronan share three children together and had been married 17 years before they split in 2015.
She initially found out that Ronan was cheating by seeing his constant calls in their shared phone bill and decided to meet up with the dancer herself to see if her story matched her husband's.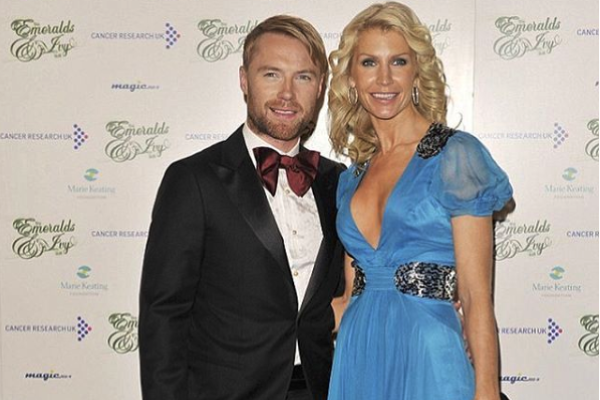 "I did get in touch with the girl involved, and I arranged to meet her in a hotel — my hotel, which she did," the former model said.
"I just needed answers. I just needed the truth, and I needed to make sure stories collaborated. It was very hard to figure out who you can trust.
"So this was the answer to it — I was going to meet this girl, a quick 20-minute conversation, and we'd be done and dusted.
"And in fairness to her, she came and met me. But the 20-minute conversation turned into a couple of bottles of wine and hours later."
"After a few hours I realised she needed it as much as I did and I know it sounds very dramatic, but she was as much as a victim as I was. I think we both got something from it."
Graduation day for Ali after 8 years at Oliver Plunkett's. A very proud day for me. Such a sense of relief too ! My third and last child through primary. Thank you to all the teachers and staff. pic.twitter.com/93HH7jFPU9

— Yvonne Connolly (@ConnollyYvonne) June 28, 2018
When the two parted ways, they both gave each other a hug and wished each other well.
And fans have reached out on Twitter commending Yvonne for the "grace" she had in handling the heartbreaking situation.
"In awe of how classy Yvonne Connolly is on Cutting Edge. She's a million times better than Ronan Cheating will ever be," said one comment.
"You were a silent woman in your marriage," said another. "You are an amazing woman and mother and have come to be yourself after your separation from Ronan. Well done for your honesty."
We're live! #CuttingEdge is on @RTEOne with Larissa Nolan, @bazashmawy & @ConnollyYvonne pic.twitter.com/nbU2sJkf5d

— Cutting Edge (@CuttingEdgeRTE) November 7, 2018
"You were excellent tonight, Yvonne. Very inspirational with regard to betrayal. You've moved on faster than I can but you gave me hope, so thank you".
One man dubbed the stunning mum "engaging, honest, and lovely as ever".
Yvonne went on to say that her divorce was actually good for her. "When my marriage broke up, I regained my identity and confidence."
Fair play to Yvonne for conducting her reaction to a terrible situation with the utmost class.
Her honesty has inspired so many others in similar circumstances to remain strong.