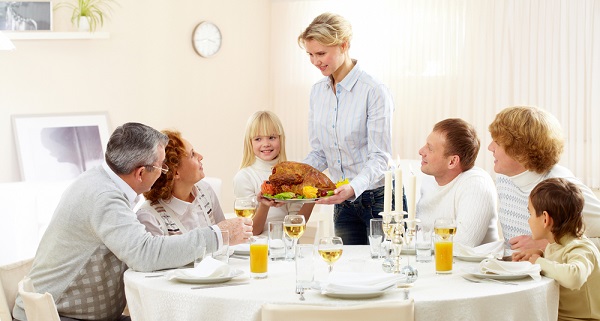 Too much wine, too much food, too much everything! The festive season can bring about a much needed break from the hustle and bustle of our daily lives, but does it come at a cost?
For the majority of us out there trying to conceive, the festive break has a good side and a bad side. Long nights, high sugar - high fat food, alcohol and the loss of the routine; on the flip side, some much needed R&R to take a breather from a long year. So, what can we do to take full advantage of the time off? Below are Pillar Healthcare's top tips to recover from the festive season:
Vitamin C
Vitamin C aids detoxification and/or neutralisation of many harmful agents. High vitamin C intake is associated with lower incidence of abnormal cells and cellular damage within several areas of the body. When levels are insufficient - relative to one's exposure to oxidative stress/free radicals and certain toxins - chromosomes are at greater risk of damage. Extra Vitamin C over or after the Christmas period can help protect all cells, including sperm and egg cells from potential damage. Peppers, broccoli, currants, Brussels sprouts, citrus fruit, strawberries, greens and papaya are some of the best options. Smoothies are ideal!
Don't forget about your nutritional intake
As tough as it can be with the plentiful supply of treats, biscuits and cakes still around the house, make sure to keep an eye on what you're putting in! You are what you eat, as the saying goes. I am a big fan of nutrient-cramming at this time of year. This can be done easily enough. Smoothies; adding extra herbs and spices to your meals; and adding in nuts, seeds, ground powders like Superlife or Linwoods to your meals can all give you the extra top-up during and after the festive season. A small bit of discipline can go along way as well.
Keep hydrated
As we are doing the rounds seeing friends and family, tea, coffee, beer and wine are all on the menu. These can dehydrate the body, so make sure to keep your intake of water up as the holidays come to an end.
Find time to unwind
With all of the running around before and during Christmas, it can be all go, go, go! Now is the ideal time to try and lower your stress levels. As we have said before, high Cortisol (from stress) can really impair your hormonal health. The festive season can be a stressful time, so don't forget to take stock and put the feet up over the break and lower your cortisol levels. Some supplements can help here as well, especially magnesium and a B-complex (Vitamin C can help here as well).
Take advantage of the weather
Hopefully weather conditions will soon improve, which will make fitness and exercise regimes a little easier to tackle. Before your day begins or ends, try to get out for a walk, a jog, a cycle or whatever takes your fancy. A handy little tip: the more exercise you do, the more calories you burn.
Be mindful of the time of year
Appreciate the friends and family members who have supported you through the year – and tell them so! Stay in touch with other infertile friends - they are in the same boat and can understand and offer the support that perhaps your family cannot.
For many, it is the thought of facing all the relatives that makes Christmas and New Year so trying. How can you best handle the people with all the intrusive questions and the ones with all the children around them? Who needs to know of your difficulties in conceiving? Who will give you appropriate support? How do you say it anyway? Keep your feelings in mind. If others do not know, it is hard for them to act accordingly. I cannot tell you how to have this conversation, or if you should - but certainly chat with your partner to discuss potential situations and have back up plans to the ready.
I hope that you have enjoyed our articles over 2015, and that we have in some way contributed to helping you. As always, our door is open - so please get in touch with us over the break. And apart from that, Happy New Year to you.