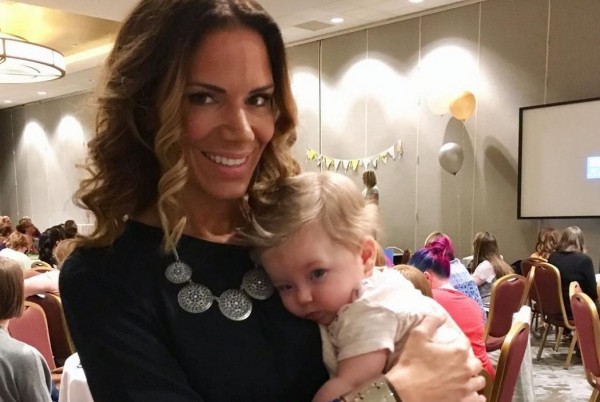 Everyone knows that parenting is no walk in the park. It also doesn't help that so many people give patronising and unwarranted advice to new parents.
Kristina Kuzmic is a well-known blogger and Youtuber who discusses all the joys and miseries of parenting.
The mother-of-three already has 300 million views on her channel, with a wide target audience including Baby Boomers, Generation X-ers and millennials.
However, things were not always so rosy for the well-known mum. Years ago, Kristina found herself divorced, sharing a cramped room with her two toddlers, and surviving off food stamps. She soon fell into a deep depression.
The Croatian-born mum, however, made the best of a bad situation. When shelters and food banks in her area wouldn't let her volunteer because of her children, she decided to bring the volunteering to her home. With the little money she had, Kristina hosted a dinner for people in need. For the first time in a long time, she experienced her first glimmer of hope.
"By the end of the night, I had fed a tonne of strangers in my tiny little apartment, on my tiny little budget, with my tiny little kids," says Kristina. "Yes, life was still hard, but I no longer felt defeated."
Kristina's YouTube videos have been described as informative, inspiring and hilariously witty. Kristina has quickly made a name for herself as a creative, yet an unpretentious parent, as well as a motivational speaker/comedian.
After she first started blogging about parenthood, she soon gained a lot of momentum. Little Thing website even nicknamed her the "Truth Bomb Mom".
She discusses a wide range of parental topics including pregnancy, teens, breastfeeding, 'mommy guilt', and how to 'baby proof' your home.
Commenters on her YouTube channel have said, "Kristina knows what's up! No kids yet, but I watch every video to try to prepare myself. Favourite mom on YouTube!"
"When you watch this laying next to your sleeping three-year-old and snoring husband, and try not to laugh hysterically out loud and wake them, cause it's all so true...," wrote one fellow mum.
In 2011, Kristina was chosen from 20,000 applicants and crowned the winner of Mark Burnett's reality TV competition, Oprah's Search for the Next TV Star.
She says being a mum involves wearing many hats including being 'a sanitation engineer, chef, chauffeur, and conflict resolution guru' for your clients, i.e., your kids!
Kristina has featured in MummyPages before with her reminder to her son about his toilet habits and how it's weird to be friends with your child.